Either way, someone was making history.
Balmorhea head coach Vance Jones would either become just the third head coach to win a state title at three different schools or Richland Springs would become the first Texas high school program to win 10 state championships.
The Bears topped the reigning 1A DII state champion Coyotes, 74-38, to claim the program's first state title Tuesday night at San Angelo Stadium and secure Jones' name on a very short list.
In the battle of legacy accomplishments, it was Jones' legendary career that earned another honor. He joins Pete Shotwell (Abilene, Breckenridge and Longview) and Terry Cron (Bartlett, Mart and Commerce) as the only Texas high school football coaches to claim three titles with three programs.
"To still get through all of that and have our kids play as well as they did and come through at the end, it's amazing," Jones said.
The game, which was rescheduled from December 16 due to COVID cases, was a back-and-forth affair early until midway through the second quarter when the Bears (12-1) opened up a 28-0 run following sophomore Tomas Contreras' 61-yard run to give them their third lead of the game. The next Balmorhea possession, junior Andrew Laramore connected with senior center Gary Alex Abraham, known to Bear fans as "The Diesel," on a long 61-yard catch and run.
"Diesel's been doing that for us all year," Jones said. "Nobody's been able to stop him. You kind of forget about a center and Diesel, with his size, he's a pretty fast runner."
Abraham added three more touchdown receptions of 17 yards, 40 yards and 34 yards. He was named the game's Offensive MVP.
"The whole plan wasn't for me to score as many touchdowns as I did, being a center," Abraham said. "But there were some cases where we needed to get the ball down the field and coach trusted me to get it in there and that'd what I did."
Along with Abraham, Contreras added three more scores as well including the final 56-yard scamper to the endzone. The sophomore ended the night playing both ways following an injury to a defensive starter.
"(The team) found out early that (Tomas) is as good as anybody we've had," Jones said. "I've got three seniors that are pretty good ball carriers themselves, but they start on defense. When you have the depth we have, it was a no-brainer to let (Tomas) do the running and let those guys play on one side of the ball."
Richland Springs, a team that averages just over 54 points per game, were held to its lowest point total of the season thanks the Bears' defense led by defensive MVP Sean Orozco who intercepted a tipped pass during the second quarter that led to the Bears' fifth touchdown of the half.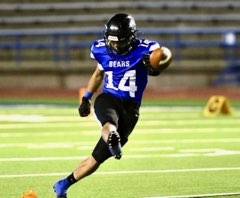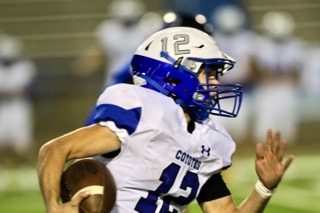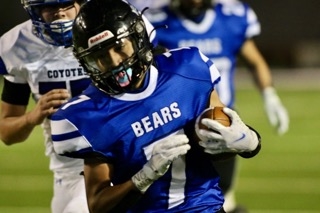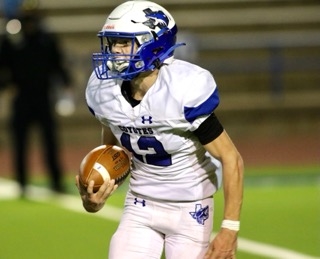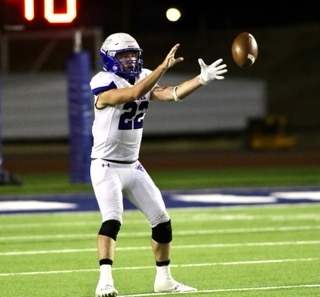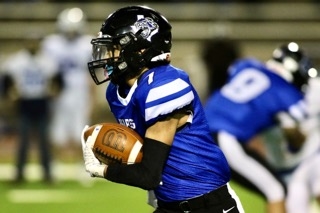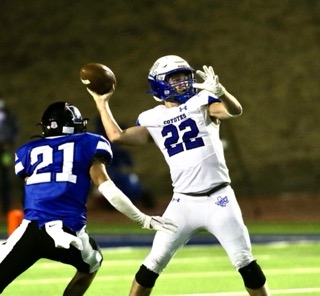 This article is available to our Digital Subscribers.
Click "Subscribe Now" to see a list of subscription offers.
Already a Subscriber? Sign In to access this content.