Dave Campbell's Texas Football is tracking FBS player departures in the state of Texas, whether from transfer, retirement or early-entry into the NFL Draft. We will update this tracker once players have a final destination. By our count, there are currently 89 Texas FBS players in the transfer portal.
For any additional departures we have not listed, please tweet at @ShehanJeyarajah or email shehan.jeyarajah@texasfootball.com.
____________________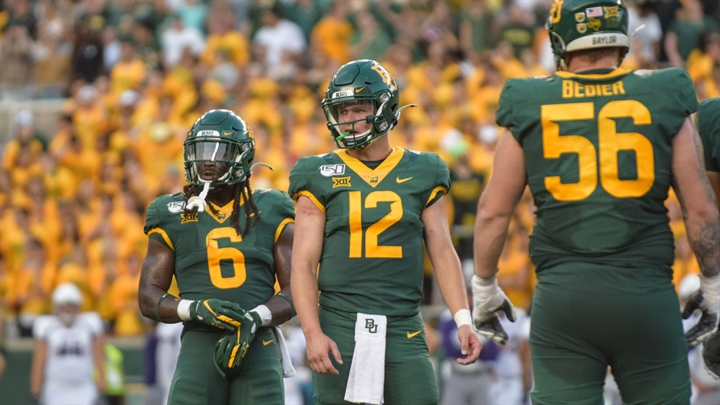 Baylor Bears
NFL Draft (1)
DL William Bradley-King (NFL)
Transfer Portal (7)
QB Charlie Brewer (Utah)

RB John Lovett (Penn State)

WR Yusuf Terry

TE Logan Compton

OL Davis DiVall (Arizona)

DL James Sylvester

LB Solomon Turner (Hawaii)
Additions (2)
OL Grant Miller (via Vanderbilt)
DL Siaki Ika (via LSU)
Houston Cougars
NFL Draft (3)
WR Marquez Stevenson
DL Payton Turner
LB Grant Stuard
Transfer Portal (7)
WR Keith Corbin
DL Willie Smith (Houston)
LB Terrance Edgeston
LB Zamar Kirven
DB Jordan Moore
DB Colin Samuel
Additions (3)
WR KeSean Carter (via Texas Tech)
DL Tre Williams (via Missouri)
DB Alex Hogan (via Texas Tech)
North Texas Mean Green
NFL Draft (1)
Transfer Portal (8)
QB Jason Bean
DB Garnett Burke
WR Greg White
LB Joe Ozougwu
LB Chris Thornton
OL Brian Parish
DB Jaxon Gibbs
DB Cameron Johnson
DB Makyle Sanders
Additions (2)
DB John Davis (via Texas Tech)
DB Logan Wilson (via ULM)
Rice Owls
Transfer Portal (4)
RB Jawan King
WR Chris Boudreaux
TE Jonathan Sanchez
LB Blaze Alldredge
DB TyRae Thornton
Additions (2)
QB Jake Constantine (via Weber State)
WR Cedric Patterson (via New Mexico)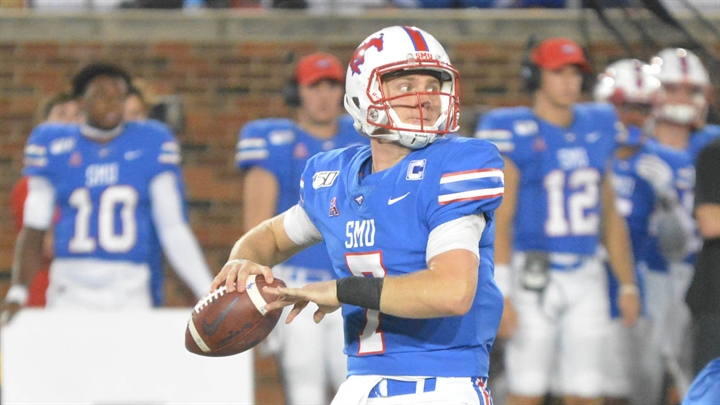 SMU Mustangs
NFL Draft (2)
QB Shane Buechele
TE Kylen Granson
Transfer Portal (3)
QB Terrance Gipson
TE Kedrick James
DB Eric Sutton (Texas State)
Additions (5)
QB Tanner Mordecai (via Oklahoma)
TE Grant Calcaterra (via Oklahoma)
TE Simon Gonzalez (via Texas Tech)
TE Nolan Matthews (via Arizona State)
OT Justin Osborne (via Auburn)
TCU Horned Frogs
NFL Draft (3)
TE Pro Wells (NFL)
DB Trevon Moehrig (NFL)
DB Ar'Darius Washington (NFL)
Transfer Portal (14)
QB Stephon Brown
QB Eli Williams
WR Al'Dontre Davis (Nicholls)
WR Te'Vailance Hunt (Arkansas State)
WR John Stephens Jr.
WR Dylan Thomas (Northern Colorado)
OL Kellton Hollins
OL TJ Storment
OL Quazzel White
DL Brandon Bowen
LB Ben Wilson
DB Chandler Fincher
DB Atanza Vongor
DB Tony Wallace
Additions (3)
QB Chandler Morris (via Oklahoma)
OL Obinna Eze (via Memphis)
DL Kenny Turnier (via UCF)
Texas Longhorns
NFL Draft (7)
QB Sam Ehlinger
WR Brennan Eagles

OT Sam Cosmi

DL Joseph Ossai

DL Ta'Quon Graham

DB Chris Brown

DB Caden Sterns
Transfer Portal (8)
QB Ja'Quinden Jackson (Utah)

RB Keaontay Ingram

DL Daniel Carson (Western Illinois)

DL Rob Cummins

LB Ayodele Adeoye

LB Byron Vaughns (Utah State)

DB Xavion Alford (USC)

DB Jalen Green

DB Kenyatta Watson II (Georgia Tech)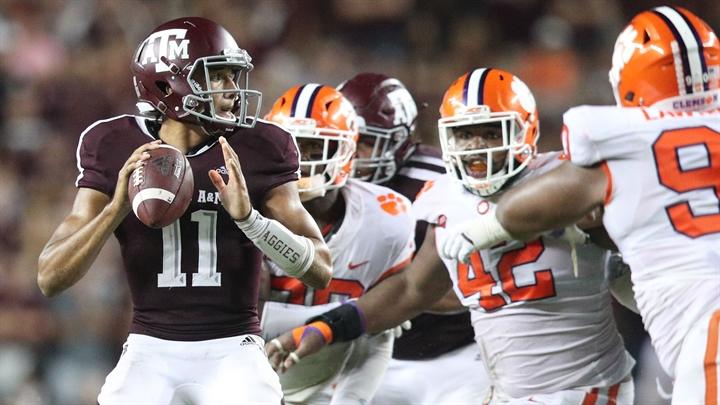 Texas A&M Aggies
NFL Draft (8)
QB Kellen Mond
OL Dan Moore
OL Ryan McCollum
OL Jared Hocker
WR Jhamon Ausbon
DL Bobby Brown
LB Anthony Hines
LB Buddy Johnson
Transfer Portal (6)
QB Connor Blumrick
QB James Foster (Charlotte)
WR Kameron Brown (UCLA)
WR Dylan Wright (Minnesota)
LB Keeath Magee (Charleston)
DB Clifford Chattman (UTSA)
Texas State Bobcats
NFL Draft (1)
Transfer Portal (11)
WR Jah'marae Sheread

OL Reece Jordan

DL Derrick Ray Jr.

DL JK Smith

LB John Brannon

LB Anthony Smith

LB Isaiah Karriem

LB Hal Vinson

LB Maureese Wren

DB Grid Isidore

DB Pierce Withers
Additions (10)
QB Ty Evans (via North Carolina State)
WR Jeremiah Hawkins (via Cal)
OL Liam Dobson (via Rhode Island)
OL Charles Fletcher (via North Carolina State)
OL Kaimana Wa'a (via Hawaii)
DL Nick McCann (via Texas Tech)
LB DeMarrquese Hayes (via Kansas State)
DB Dontye Carriere-Williams (via Vanderbilt)
DB Troy Lefeged (via Utah State)
DB Eric Sutton (via SMU)
Texas Tech Red Raiders
NFL Draft (4)
WR TJ Vasher
OL Jack Anderson
DL Eli Howard
DB Thomas Leggett
Transfer Portal (10)
WR Kesean Carter (Houston)
TE Simon Gonzalez
DL Nick McCann (Texas State)
LB Xavier Benson
LB Chance Cover
DB Devyn Butler
DB John Davis (North Texas)
DB Ryan Frank
DB Alex Hogan (Houston)
DB Ja'Marcus Ingram
Additions (3)
LB Jesiah Pierre (via Florida)
DB Malik Dunlap (via North Carolina State)
DB Marquis Waters (via Duke)
UTEP Miners
Transfer Portal (6)
QB TJ Goodwin
WR Adam Cousins
TE Rashad Beecham
DE Dakari Bickham
DB Duron Lowe (Liberty)
DB Broderick Harrell
UTSA Roadrunners
Transfer Portal (3)
WR Brennon Dingle
LB Solomon Wise
CB Vance Vallair
Additions (2)
DL Ronald Triplette (via Kansas State)
DB Clifford Chattman (via Texas A&M)
This article is available to our Digital Subscribers.
Click "Subscribe Now" to see a list of subscription offers.
Already a Subscriber? Sign In to access this content.