Normally, the first week of August would be an active time in college football. Teams across the nation, at all levels, would be starting preseason camps and planning for the season ahead.
This year, though, things are a little different. Just 25 days before the first scheduled games of the 2020 college football season, the schedule remains in shambles.
The Big 12 conference became the last Power Five league to announce an adjusted schedule on Monday, switching to a round robin plus one nonconference matchup slate. The Big Ten, SEC and Pac-12 have already eliminated all nonconference games. The Group of Five is still mulling options.
At the sub-FBS level, decisions are harder than ever to follow. With 51 combined conferences between Division-II and Division-III alone, schedules and timelines are changing at a rate previously unbeknownst to college athletics.
"I've been in athletics for 40 years and been in an athletic director's chair for 30-plus years and I've never seen anything like this," said Tarleton State athletic director Lonn Reisman. "You might have one or two scheduling blips once in a while, but nothing where you're trying to formulate a whole new schedule. It's been very, very difficult."
Shifting the Calendar
Hardin-Simmons coach Jesse Burleson was in the midst of planning his fall season when news came that the American Southwest Conference was postponing football. The Abilene-based Cowboys were fresh off a top 15 finish in the D-III polls and were hoping for a breakthrough moment. Now, it has to wait.
"I think that very honestly, we knew that as bad as we wanted it to be as close to normal as possible, we knew that wasn't probably a possibility," Burleson said. "We didn't know what was going to happen, we just knew it wouldn't be the outcome we all wanted."
But even two weeks after the decision, ASC member institutions don't have much clarity on what the decision means in practice.
"For me as the head coach, it seems like I started with Plan A and now I'm on Plan T," Burleson said. "You make a plan and it seems like even later that day, it's obsolete and you start all over. I've got like four calendars going right now. On our side, it's strictly planning to make sure we can best not only get back together but be safe."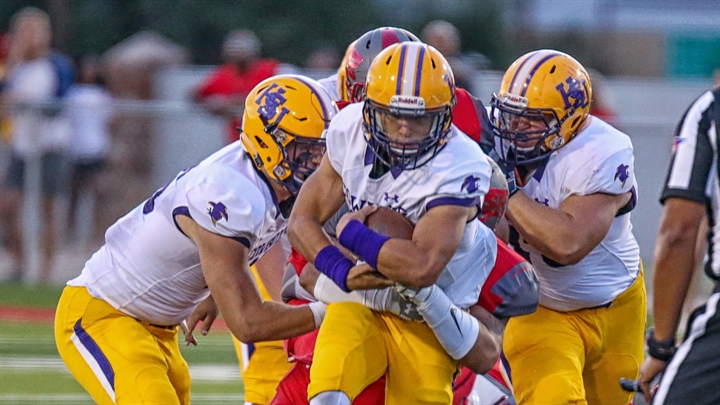 Across the state in Houston, Texas Southern coach Clarence McKinney knew there was a chance the D-I SWAC could shut down. The conference started working on potential scheduling plans back in March before settling on a seven-game slate. Still, though, TSU doesn't have scheduled games.
"To be honest with you, I don't know what the calendar looks like," McKinney said. "When you're playing in the fall, you know exactly what your calendar looks like. Right now, we're just wondering what our calendar looks like, when we can practice."
Without any firm guidance from conferences or the NCAA at this point, student-athletes could be back on campus without firm workout rules. Texas Southern starts classes the first week of September. Hardin-Simmons is back on campus on Aug. 24.
"If it were me, we'd start practicing as soon as we got back on campus and get back together, but that's not going to be allowed," McKinney said. "I would treat it as if it were spring football – get a few practices in, get a few people competing for positions, take a break, get back together next January and then start preparing for the season."
Mounting Uncertainty
While the SWAC, American Southwest Conference and other leagues are planning for spring competition, several other Texan leagues are still making decisions about the fall.
The Division-II Lone Star Conference decided to push back the start of football season approximately three weeks, until Sept. 21 at the earliest. The decision effectively canceled the majority of nonconference play. But in the days afterwards, the two New Mexico schools – Eastern and Western New Mexico – announced that they would cancel fall sports after direction from the governor, and try to resume in the spring. That leaves just six Lone Star Conference schools active for the fall.
"Right now, we are in the process of brainstorming," Texas A&M-Kingsville athletic director Steve Roach said. "We're trying to find the best alternatives to put on athletics to create the best experience for our student-athletes."
The Javelinas are in a difficult situation. Roach hired Mike Salinas as the program's new coach in December 2019, but Salinas has yet to coach a practice nine months later because of the pandemic.
However, no team is impacted by the uncertainty more than Tarleton State, which is in the first year of transitioning to Division-I. The Texans are moving to D-I football as a member of the WAC, a non-football conference, leaving the Texans as an FCS Independent.
The Texans worked hard to put together a strong transition schedule featuring six D-I games, four D-II games and a matchup with fellow transitioning school Dixie State. Already, the schedule is crumbling.
"We've already had three games canceled and I think we'll probably have at least 2-3 more canceled from what I'm hearing," said Tarleton State athletic director Lonn Reisman. "We're looking everyday because we don't have answers. We're trying to look at what would happen if we played in the fall, what would happen if we played in the spring – we have to formulate schedules. I think it's been very, very confusing."
With so many programs across the sport canceling nonconference matchups, it puts independent programs in a precarious spot. Tarleton could be thrust in a position where some of its opponents play in the fall and some play in the spring. At that point, would planning to play football even make sense?
"You have to have a schedule that you feel like would be comparable to what you've had in the past," Reisman said. "You might not have 11 games, but you probably want nine or 10 games if possible. And then on top of that, you want to make sure you have some home games...if you have to go on the road to make up those two home games, you're looking at even more income lost to go on the road."
Building the Protocols
Unlike the Power Five level, small college programs aren't working with millions of dollars to create boundless safety plans.
"What we're working on right now is assessing the NCAA standards they've instituted – quantity of tests per week at what price point?" Roach said. "We're still grinding out those numbers, but that's certainly one of our biggest question marks is how that's going to affect the budget."
The NCAA recommended that Division-II programs test players once a week. In addition, the school plans to institute temperature checks, pulse oximeter tests and symptomatic surveys. However, those costs add up.
During the 2018-19 school year, Texas A&M-Kingsville generated $1.8 million in revenue through football, per the Department of Education. D-III Hardin-Simmons raised $702,000. The University of Texas generated more than $156 million in revenue. Figuring out how to keep players safe in a cost-effective way is a critical consideration.
"For us, everything in the summer is volunteer work so it's trying to figure out new procedures in terms of what you're cleaning and disinfecting, whether it's weight room or equipment," Burleson said. "Even in just the voluntary situations we've been in, it's changed numerous times in order to take care of our guys."
Without some of the bells and whistles bigger colleges have, small colleges are putting extra emphasis on the basics like education and strict protocols around behavior and reporting in order to limit spread.
"It's going to have to change the coaching mindset a little bit," Roach said. "Athletes in general always train to grind through it...the better option is to stay home, make sure it's not COVID and make sure you protect the team and the university. That's going to be the biggest thing across college campuses."
Championship Aspirations
There is one major domino that could fall and help make decisions universal: The NCAA's decisions on fall championships.
When Burleson spoke to Texas Football, there was still hope that the NCAA would consider pushing championships to the spring.
"I don't know how the people who make those decisions couldn't look at giving it a real serious plan to be able to move it to the spring," Burleson said. "It just makes sense to me. That's what we're hoping for and we'll just wait and see."
However, NCAA legislative bodies opted to instead cancel both Division II and Division III championships. They won't be rescheduled to the spring for cost reasons. The NCAA's decision could help expedite decisions from the Lone Star Conference, especially since Texas A&M-Commerce leads a list of national contenders from the LSC.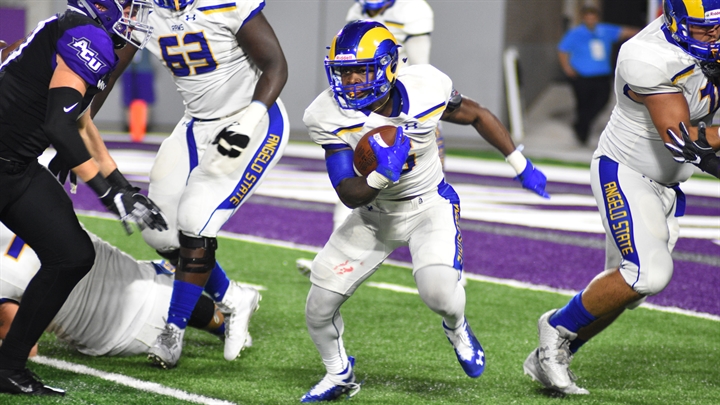 No matter what the calendar ends up being – or how many games are scheduled – coaching staffs are just ready to get back to normal.
"When we're preparing for the games, nothing is going to change," McKinney said. "We have a routine that we set and can believe in and we trust our routing. It' just a matter of us getting back, knowing when the games are going to be, knowing when the first practices are going to be."
Half a dozen Texas college football programs expect to compete for national championships in either spring or fall 2021. A select few could start in the top-five. The small colleges that found a way to take advantage of the extra off time will have a significant head start.
Said Burleson: "With the way this thing was kind of ripped out from under us in the spring, we're definitely not going to take it for granted.
"We're going to be excited about it and we're going to use [this time] to improve this program and hopefully make some strides on the rest of the nation."
This article is available to our Digital Subscribers.
Click "Subscribe Now" to see a list of subscription offers.
Already a Subscriber? Sign In to access this content.