There are few players in Texas high school football that stand out as much as Texarkana Pleasant Grove's Landon Jackson.
At 6-foot-6 and 257 pounds, he's as imposing and intimidating a figure as you'll see on Friday nights, with a game to match.
The 2020 Dave Campbell's Texas Football Preseason Super Team First-Team defensive lineman is, in essence, the total package.
But being the most recognizable amongst his peers wasn't something Jackson wanted growing up. In fact, all he ever yearned for was to be like everyone else.
It just wasn't meant to be.
"I was 4 or 5 and all my hair just started combing away," Jackson said.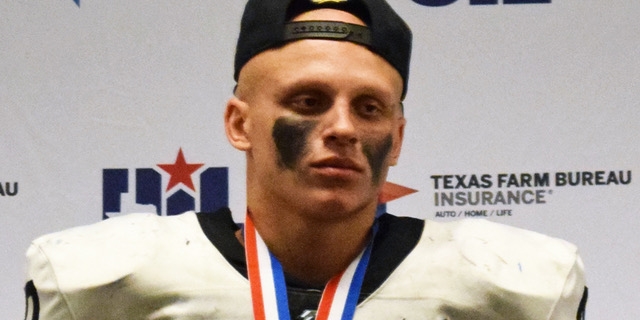 His parents took him to the doctor where he was instantly diagnosed with Alopecia, also known as spot baldness.
"It was tough growing up because I was different than everyone," he said.
Not only was his hair falling out, but Jackson said he was also "pretty awkwardly built."
"I've always been tall, but I was skinny, like skin and bones," he said. "I didn't have any meat on me at all."
That combination made walking through the hallways at school much more difficult than it should have been.
"At a young age, I had kids bullying me at school," he said. "Honestly, I felt down all my childhood about it. I just felt different. No kid likes feeling different at that age."
It wasn't until Jackson reached the fourth or fifth grade when he embraced his look and grew much more comfortable in his own skin.
"I finally got to the point where I embraced it and didn't care what other people felt," Jackson said. "All my friends started getting used to it and they weren't saying anything about it.
"I talked to my dad about it and that's when I started shaving it. It's been like that ever since."
With the slick bald look on lock, all Jackson needed was for his body to mature. That started to take place as a seventh grader in Gilmer, a town 80 miles southwest of Texarkana where he moved when he was in fifth grade.
"When I got to seventh grade at Gilmer, that's when I started feeling out and realizing I was pretty good at football," he said.
"Pretty good" is just Jackson's way of deflecting attention. He's so much more than that.
"He's a generational talent," Pleasant Grove head coach Josh Gibson said. "He's a guy that I think is going to get [to the NFL] because of his size – right now he's 6-foot-6, 257 pounds – and his speed is uncanny.
"His pursuit and get-off is freakishly special. So he has the big frame going for him; 6-6 and long with a kid that has his motor is always going to be sought after. But his effort, he doesn't just have the best gifts that God and his parents gave him, but he works harder than any kid I've been around."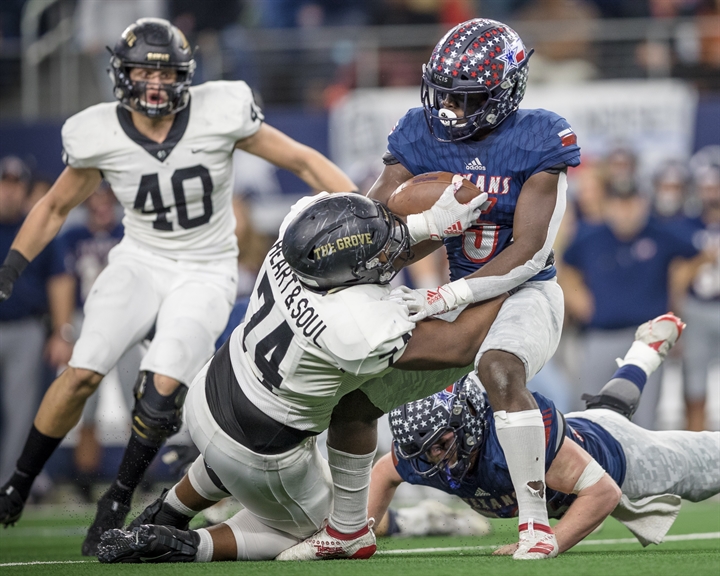 Ever since Jackson moved back to Pleasant Grove in the middle of his eighth grade year, he's gone from that "pretty awkwardly built" kid to one of the nation's premier defensive playmakers.
As a junior in 2019, he led the Hawks to their second state title in three seasons at the 4A Division II level while finishing with 111 tackles, 28 tackles for loss and 17 sacks.
"Jackson is a high-intensity player. He is constantly attacking. I love his upside — on and off the field," said Greg Powers, President of Next Level Athlete and the senior recruiting analyst for TexasFootball.com. "He has the potential to develop into a star pass rusher in college. He's the type of player Texas high school football fans should be lining up to watch. That statement is usually reserved for skill players, but he brings that type of excitement to the defensive side of the ball."
The four-star, who is rated as the No. 6 player in Texas on TexasFootball.com, committed to LSU over offers from just about every elite program in the country, including Alabama, Florida State, Miami, Nebraska, Notre Dame, Ohio State, Oklahoma, Oregon, Tennessee, Texas, Texas A&M and USC.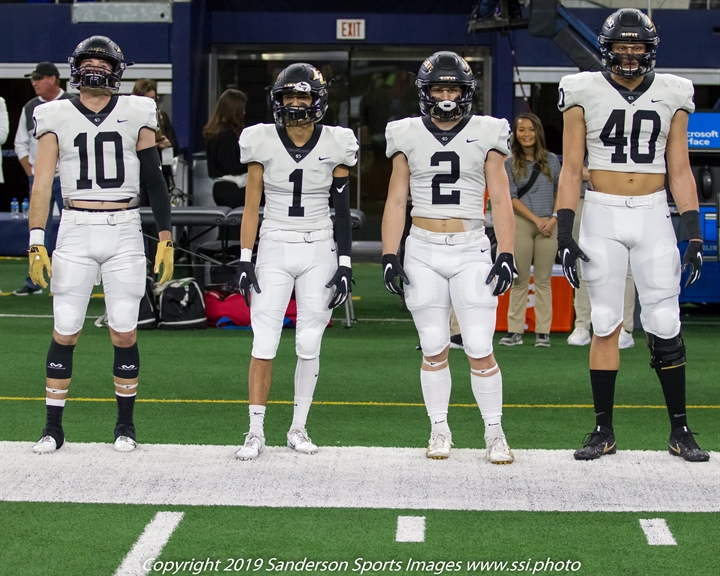 As his notoriety has grown, so too has his platform to spread awareness for Alopecia. It's something he takes pride in, hoping one day to do for young kids what professional athletes like Ryan Shazier and Charlie Villanueva did for him.
"Most definitely. That's my mindset and always has been," he said. "There are a lot of young kids in this area with it. I know about four of them and I've talked to all of them and went to lunch with them. I really encourage people that have faced the same adversity that I have growing up."
He's done so much more than that.
"The way he is with kids in general. I'm not just talking about kids from Texarkana, but from around our area," Gibson said. "We have a broadcast system called "Texarkana Gameday" that sets up in the endzone like ESPN's College Gameday and they put it out in East Texas. With us going to state three years in a row, and our success, not only is our team out there a lot, but Landon is kind of the cover boy. He's become a celebrity in these parts.
"The coolest thing is how he reaches out to younger kids in general, not just those that have [Alopecia]. He goes to Little League practices, birthday parties. I'm telling you, everyone in this community hits him up, 'Landon, can you come here, can you come there.' I've never seen a kid at his age serve more than he has in that capacity. He's a hero to little kids. I think going to birthday parties and to games and celebrating things with them is a silent way to mask that difference and get kids to be more accepting of it because if they see it on him, it's not going to be as big a deal because of the way he uses his platform."
He used to just want to fit in with the crowd. But that's not possible anymore.
Landon Jackson stands out for all the right reasons, football and otherwise.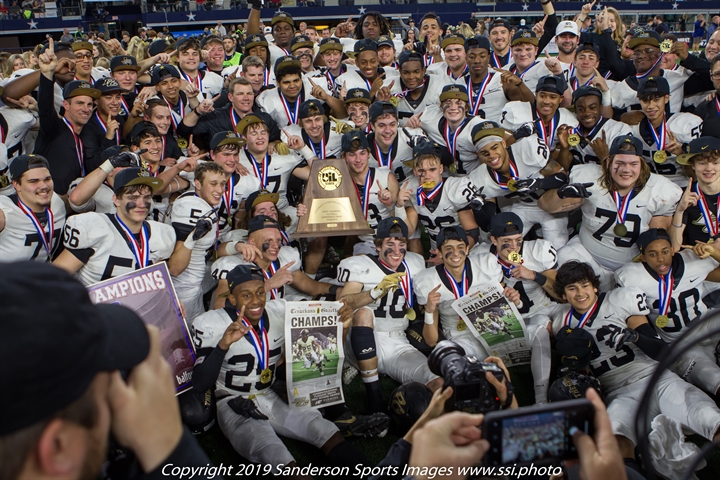 This article is available to our Digital Subscribers.
Click "Subscribe Now" to see a list of subscription offers.
Already a Subscriber? Sign In to access this content.