Future NFL Hall of Famers Drew Brees and Justin Tucker, Super Bowl champion Nick Foles, and Heisman hopeful Sam Ehlinger did not accomplish at Austin Westlake what Jaden Greathouse was able to in 2019.
Neither was two-time MLB all-star Huston Street, who earned all-state honors in 2000 with a school-record 10 interceptions, NFL linemen Seth McKinney and Brad Shearer or, well, anyone who has ever played for the Chaparrals.
There's only one freshman to have ever started for Westlake's football program - one - and he's going to become a household name outside Austin's city limits in very short order.
Jaden Greathouse knows all the right things to say, a seasoned vet at answering questions aimed at hyping himself up. He deflects attention toward his teammates, who, collectively, won the 6A Division II state championship in 2019, with the ease with which he brushes off meeker, older defensive backs.
Praise, though, is simply going to be something he has to get used over the next three years before taking his talents to what you should hope is a college program near you.
The ceiling simply isn't the roof – thanks MJ - with this 6-foot-3, 210-pound menace, who earned District 25-6A Co-Offensive Newcomer of the Year honors after posting 47 receptions for 715 yards and 10 touchdowns last season. He was also named a 2019 MaxPreps High School Freshman All-American.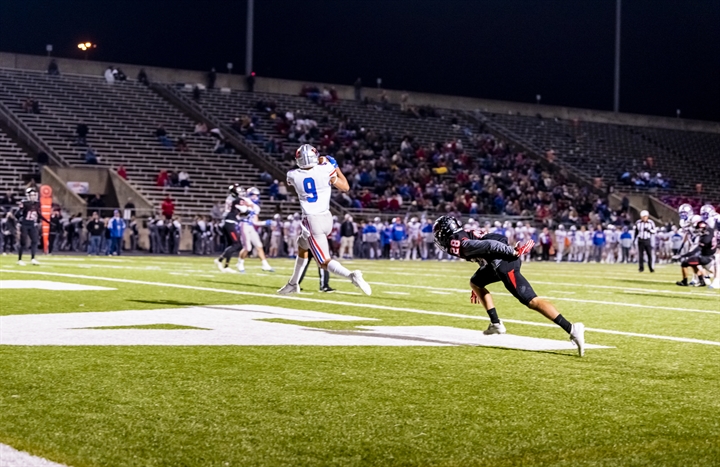 But how did this come to be, exactly? You don't just go from eighth grade ball to starting at the 6A level for one of the most storied programs in the state.
"Going from eighth grade to high school varsity football is a really huge jump and I only started playing tackle football in seventh grade, so I only had two years of football under my belt," he said. "I didn't think I'd be ready, but Coach [Todd] Dodge gave me that opportunity and I just took it."
That opportunity came after turning heads during fall camp with the freshmen, which came a week before varsity practice started.
"I guess you could say the varsity practice was my tryout, and I guess Coach Dodge just saw the potential in me and gave me a shot," he said. "It was incredible. The first day of practice in fall camp my head was spinning a little bit because you didn't really know what to expect or what was going on. But the senior class really helped me. They are mentors to me. They helped me become a great football player."
See, deflection. Already a veteran.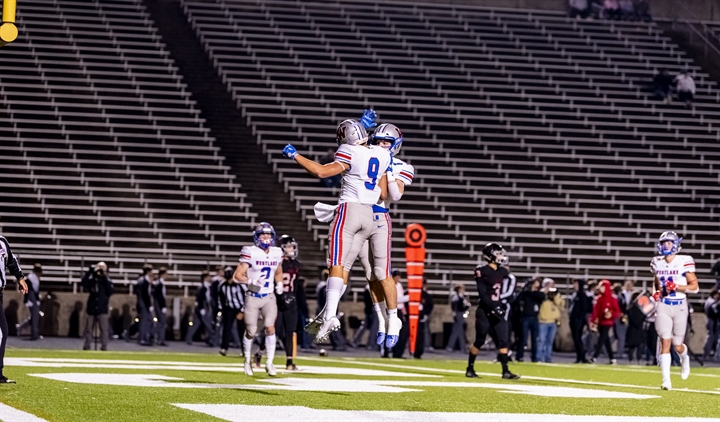 To get the nod to become the first-ever freshman to start at Westlake is one thing, but living up to that pressure and performing is a whole other animal.
Greathouse, of course, credits his teammates for making his introductory to Friday Night Lights as seamless as possible.
"From Day 1, the whole team just had a good chemistry," he said. "Everyone was extremely close; we all had a bunch of classes together. Everyone knew each other well. Even some of the sophomores on varsity I had played 7-on-7 with them since I was in sixth grade. There was a lot of brotherly love in the locker room at all times.
"There was never any arguments, any hate or bad blood between any of us. And then the relationships with the coaching staff was incredible too. All that just really blended well. Then, we just got lucky without having any injuries."
It also helps to come from a household where mom, Nicole Giles, played college basketball at UC Santa Barbara, and dad, Chris Giles, played football at Washington State.
"I got lucky on the genetics side," Greathouse said.
And then there's no substitute for hard work, which he has in spades.
"I've played since the second grade, so that was building up to now, a lot of practice and being patient with it; learning not to get frustrated if I don't get something right away," he said. "Just keep practicing and practicing. Definitely a lot of hard work."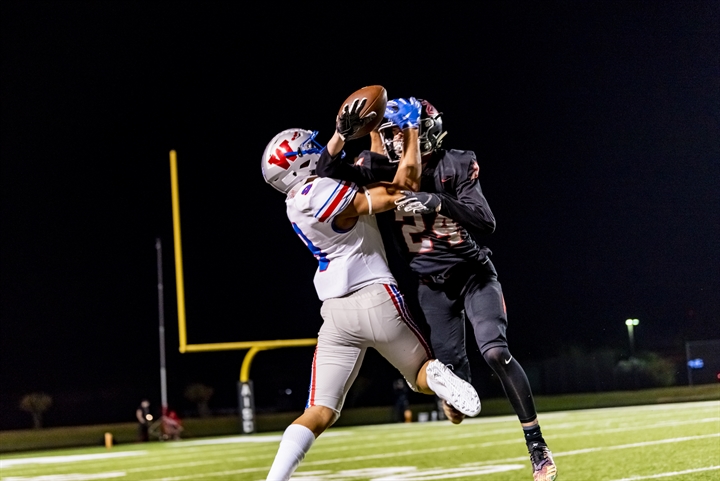 College programs quickly took notice with Baylor becoming his first offer toward the end of January. Arizona State, Oklahoma, SMU and Texas have since followed.
"It's been incredible," Greathouse said. "Just getting to talk to some of the coaches, a lot of good connections and a lot of support from my family, friends and teammates. It was an incredible experience for [those offers] to happen this year."
As the attention from those fanbases, and others, starts to build, so have the prognostications about him being one of the top players in the Class of 2023.
"Greathouse has the size and playmaking ability to be an elite national level recruit," said Greg Powers, President of Next Level Athlete and the senior recruiting analyst for TexasFootball.com.
Greathouse sees that stuff, but he's always going to make sure his helmet fits.
"Sure, I notice all that stuff and it's an incredible honor to be considered one of best players in the country for my age group," he said. "But I just try to stay level-headed. I have my friends that are supporting me, keeping me humble. I just have a really good supporting group that keeps me focused.
"All that stuff doesn't go in one ear and out the other, but I definitely don't dwell on it. I'm just focused on next season."
How does one top a season like he just had?
"The ultimate goal is always winning state again," said Greathouse, who had four receptions for 28 yards in the Chaps' 24-0 win over Denton Guyer in the state championship game. "At Westlake we like to say, 'Leave it better than how you found it.' We have to make it better this year. We can do that by going undefeated (Westlake's lone defeat was by one point to rival Lake Travis) and winning state again. We have a lot of goals in mind and we just have to take it game-by-game. I think we have a chance."
Dare we say, a Great chance.
This article is available to our Digital Subscribers.
Click "Subscribe Now" to see a list of subscription offers.
Already a Subscriber? Sign In to access this content.