Marvin Mims deserved every headline and positive tweet mentioned about him last season, and rightfully so given he set the national single-season receiving yards mark.
But he doesn't record 2,629 yards and 32 touchdowns – earning Dave Campbell's Texas Football's distinguished Mr. Texas Football award - without the marksmanship, wherewithal and abilities of a pretty darn good quarterback.
Whether he was trusting his offensive line and staying in the pocket to deliver a deep ball or scrambling to throw on the run as he does so well, Garret Rangel was the yin to Mims' yang.
He threw for 4,855 yards and 53 touchdowns in 2019, earning himself District 5-5A Division I Offensive Newcomer of the Year honors, while leading his team to a 14-1 record and a 5A DI state semifinals appearance.
Oh, and he did all of that as a sophomore.
While he'd gladly deflect the spotlight to his teammates, Rangel is just going to have to accept all of the attention that comes his way from here forward. After all, it's his own fault for being this good.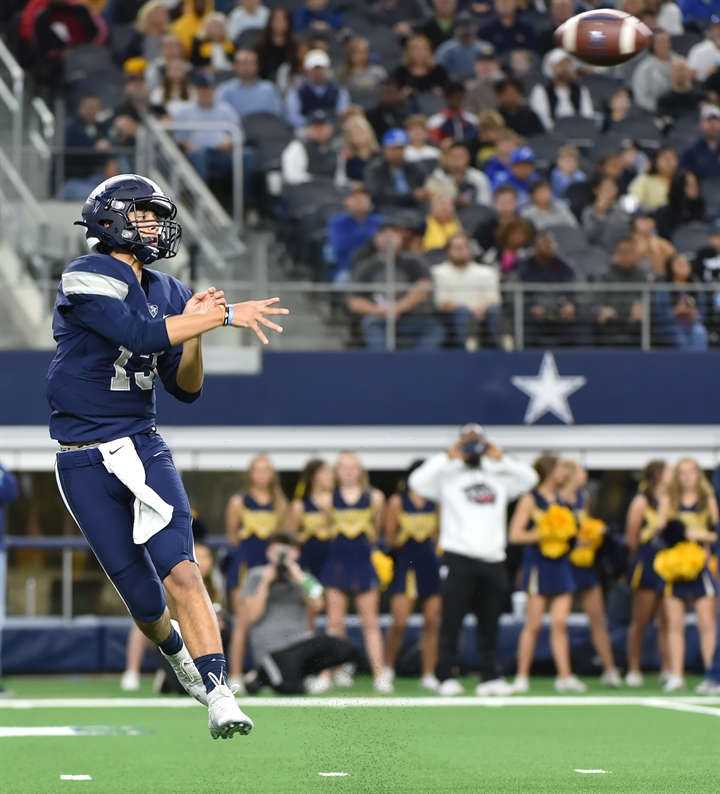 The nation certainly took notice of what he did last season as Oklahoma State, Vanderbilt, Virginia Tech, Houston and North Texas all offered him within an 11-day span in April.
"It was crazy for me and my family," he said. "Sometimes I'd wake up and Coach [Jeff] Rayburn would tell me to call this coach because they wanted to offer me. It was amazing. It was a blessing. At the end of the day, you just want to get back to doing what you do and that's grind."
Tulsa followed suit two weeks later to add its name to an offers list that previously included Nevada and Missouri State.
All of these offers, which are truthfully just the beginning rumblings of an oncoming avalanche, have left the Class of 22 prospect at a loss for words.
"It's amazing," said Rangel, who stands 6-foot-2 and 170 pounds. "It's a sign that all your hard work is paying off. It's a blessing. There's nothing more really to say. It's a blessing that your work is paying off."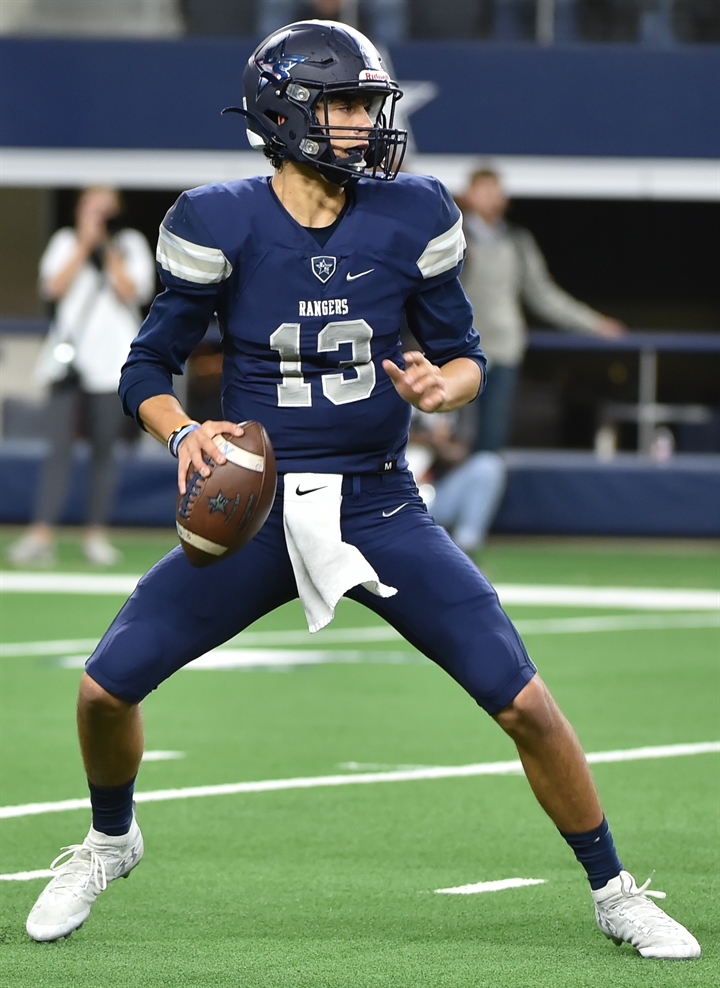 Rangel has yet to narrow anything down from a recruiting standpoint and said he is keeping in touch with all the schools that have offered him on a weekly basis. But he was gracious enough to touch on something he likes about several programs.
North Texas:
"With North Texas, me and [QB] Coach [Tate] Wallis have built a really good relationship. I really like their offense. They run a heavy dosage of run, get that extra defender in the box and that's when they bomb them. They don't have an air-raid type offense, but people can misinterpret it as air-raid because they like to throw the ball a lot. That's what I really like about North Texas."
Houston:
I like [OC and QB coach Shannon Dawson] and their offense. I went to a camp out there last year. It was a fun place to be."
Oklahoma State:
"The only head coach I've talked to is Coach [Mike] Gundy at Oklahoma State. It feels good because Oklahoma State has always been a top college of mine, ever since I was a little boy. It feels good when they really like you and they want to look into you. It's a blessing."
Vanderbilt:
"Me and Coach [Todd] Fitch have built a great relationship. It's such a beautiful place and they have an offense I'll hopefully be in one day. You never know what's going to happen but everything about Vandy is great, the coaches and the staff."
Virginia Tech:
"They produce great quarterbacks. At the end of the day, I want to go somewhere where I fit in. The one thing that stood out to me the most about Virginia Tech is 'Enter Sandman' and how they entered every home game. I loved that."
Rangel said that Arizona State, Penn State and USC are the top three schools he wishes would offer him.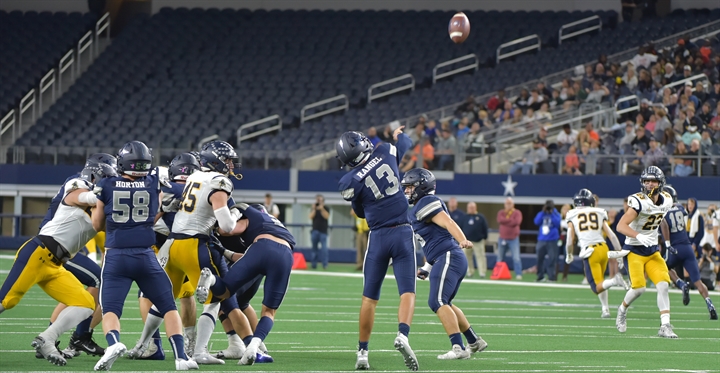 As for his upcoming junior season, Rangel wants nothing more than to wash the bad taste out of his mouth left by a season-ending defeat to Denton Ryan, one game away from playing for a state title.
"At the end of the day we wanted to win state really badly, but we came up one game short," he said. "We're glad Denton Ryan is in our district [District 5-5A, Division I] so we can get that revenge game."
While he won't have Mims to throw to – he'll be playing on Saturdays for Oklahoma, Rangel is confident in the weapons he has around him.
"Marvin is the best receiver in the state of Texas," he said. "It hurts losing him, yes, but we have a lot coming back in Trace Buckler, Brandon Spencer, and many others. We have a lot of guys that are eager to step up. I probably throw with them three or four times a week to build that chemistry. At the end of the day, no matter what defense you throw out there, no one can stop timing, accuracy and chemistry."
This article is available to our Digital Subscribers.
Click "Subscribe Now" to see a list of subscription offers.
Already a Subscriber? Sign In to access this content.