Sports are in the midst of a catastrophic moment. The NBA became the first sports league to suspend operations two weeks ago in response to the COVID-19 epidemic.
Since then, March Madness was cancelled, the MLB was pushed back and all spring collegiate sports were shelved. Spring college football practices are all but lost.
The 2020 Olympics have been postponed to 2021. For the athletes, that year can make all the difference.
While the COVID-19 virus is having an unprecedented impact on sports, these moments are not unprecedented. Forty years ago, a class of athletes that spent decades of their lives training for the Olympics lost their shot at immortality.
It was completely out of their control.
_____
American decathlete Bob Coffman's immense athletic gifts were churning on all cylinders as the calendar flipped to 1980.
After picking up the event almost by accident seven years earlier, Coffman was the No. 1 decathlete in the nation. He won 10 straight decathlons, including a gold medal and event record at the Pan-American Games in 1979.
Coffman, a Houston native, was training for nearly six hours a day, six days a week, under legendary University of Houston track coach Tom Tellez. The grueling event includes sprinting the 100-meter and 400-meter and 110-meter hurdles. The field events include the long jump, shot put, high jump, discus, pole vault and javelin, and finishes off with a brutal 1,500-meter run.
Four years earlier, Caitlyn Jenner – then competing as Bruce Jenner – ran across the finish line to break the world record and win gold in the decathlon. The win launched Jenner to international fame and fortune. With any luck, Coffman could have been next.
"I was getting to the peak," Coffman said. "I could have broken my leg a week before, who knows, but everything was set up for me to do real well."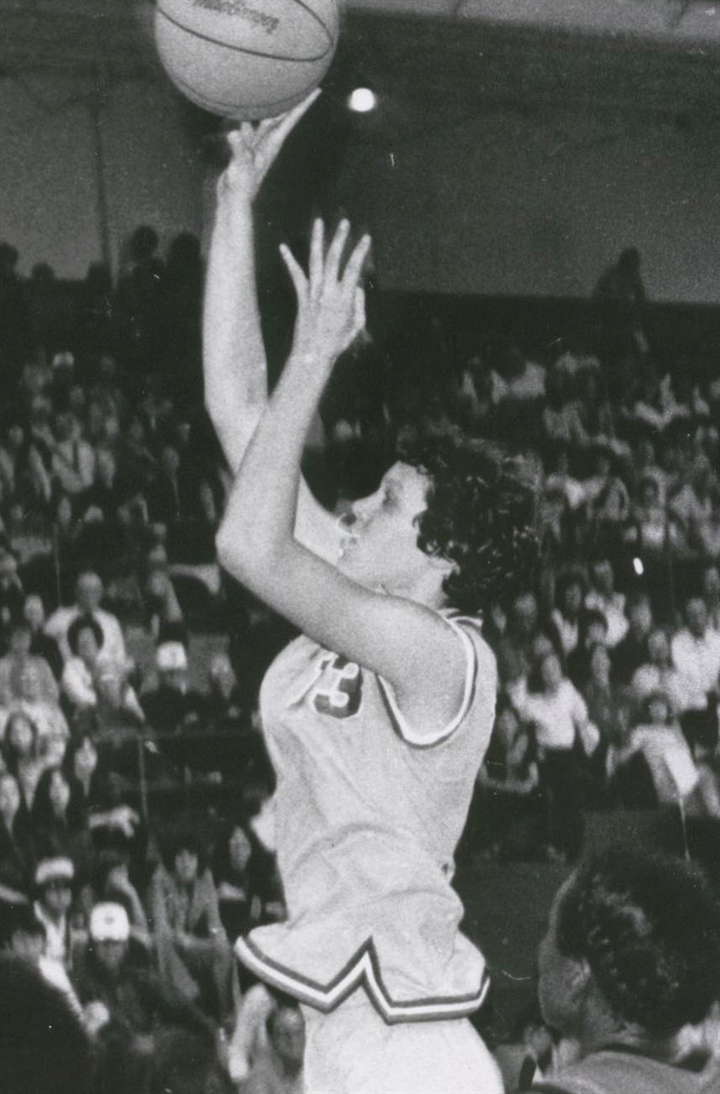 Across the state, women's basketball star Jill Rankin – now Jill Rankin Schneider – was cementing her place as one of the greatest athletes in the history of the Texas Panhandle. She led Wayland Baptist to an NAIA Final Four before transferring to finish her career for 27-year-old Pat Summitt at Tennessee, and heading to an AIAW Final Four there.
But while the collegiate accolades rolled in, Schneider had her eyes set on bigger goals. The Olympics added women's basketball in 1976. The native of now-unincorporated Phillips, 40 miles northeast of Amarillo, dreamed of playing on the world's biggest stage.
"At the international level, it's not something you've worked at for a year, it's something you've invested three or four-plus," Schneider said. "A lot of Olympians have invested more than that number of years."
Neither ever got their well-deserved moment.
President Jimmy Carter announced that the United States would boycott the 1980 games in Moscow as Cold War retaliation for Russia's invasion of Afghanistan, which was an unprecedented move.
Coffman still remembers the few words Carter gave the athletes that trained their entire lives for the moment: "We will not compete." Nothing more.
Since the modern Olympics began in 1896, the U.S. sent a team every year. The games were cancelled in 1916, 1940 and 1944 because of world wars. Other than that, the Olympics has served as a refuge from the problems of the world. Carter ripped the precedent in half.
"It's very frustrating as an athlete – even if you can kind of wrap your mind around understanding the reasons – it's very frustrating to have that rug pulled from underneath you to where you have no choice. You have no control. It's just decisions made above you," Schneider said.
_____
Out of the 466 U.S. athletes that were kept home for the 1980 Olympics, 219 never made another Olympics, Schneider and Coffman among them.
Olympic events were limited to amateurs at this point, so athletes could only earn endorsements after the fact. The Team USA Fund, which now underwrites the training for many athletes, did not exist. Coffman, for example, primarily lived off his wife's teaching income and co-owned a sporting goods store to pay the bills. All the pain and investment was thrown to the wayside.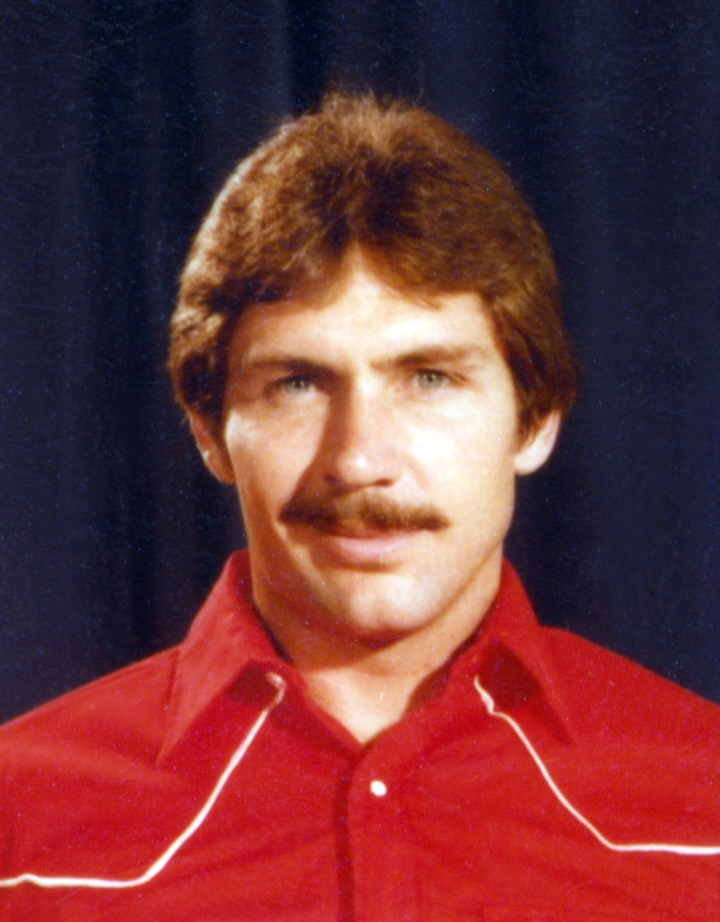 Even with the training bills paid, decathlon is a grueling event. By the time the 1984 Olympic trials came around, Coffman, then 32, was simply too worn down to compete for the team.
"Some of the younger kids – like Carl Lewis, he was only 18 – were like, I'll make it up in 1984," Coffman said. "I was 10 years older than Carl. That's easier said than done."
Team sports come with their own issues. Some of Schneider's teammates, including Stephen F. Austin Hall of Famer Rosie Walker, played in professional basketball in the fledgling leagues available. Getting paid made them ineligible to play in the Olympics.
Schneider didn't play professional basketball and instead focused on coaching. However, maintaining peak physical condition for a team sport without the day-to-day structure of college basketball is virtually impossible.
The U.S. government did attempt some steps to make amends with athletes. The 1980 Olympic team was invited to a days-long celebration in Washington, D.C., capped off with each athlete receiving a Congressional Gold Medal from President Carter and a concert by the Beach Boys.
While no conversations were allowed while the athletes went across stage one-by-one to receive the medals, several athletes did confront Carter. Many athletes over the years tried to get a straight answer on what he hoped to accomplish.
"He didn't care," Coffman said. "He got his opportunity."
Additionally, congress allocated $10 million to fund an alternative track and field tournament – the Liberty Bell Classic. The event featured 29 countries and took place before the Olympics. Coffman captured a gold medal there in the decathlon. Still, it wasn't close to the same. The eyes of the world were not on him, not like he deserved.
Perhaps most frustrating, Carter's gamble didn't pay off. The Soviet Union didn't respond to the pressure and Carter was voted out months later. In 1984, the Soviet Union counter-boycotted the Olympics in Los Angeles. The athletes who dedicated their lives to competing on the world stage were thrown aside and forgotten.
"Why did we do it? It makes no sense. We drove the Russians out and now we're [in Afghanistan]," Coffman said. "Look at the time we've spent over there. What did the boycott do? Nothing. A big fat goose egg. And then all the athletes, they got a big fat goose egg too."
_____
Forty years later, Schneider and Coffman have both done well for themselves. Schneider is a successful girls basketball coach at Lubbock Monterey, while Coffman went into private business in Houston. But still, their lost experience remains.
"It definitely has lingered," Schneider said. "The disappointment remains. It's always something you look back on."
Even after the boycott was announced in March, the women's basketball team chose to participate in the Olympic qualifying in Bulgaria, simply to have a chance to play major competition together. They won gold. At that point, the international careers of some of the greatest women's players ever – including Basketball Hall of Famers Nancy Lieberman and Carol Blazejowski – simply ended.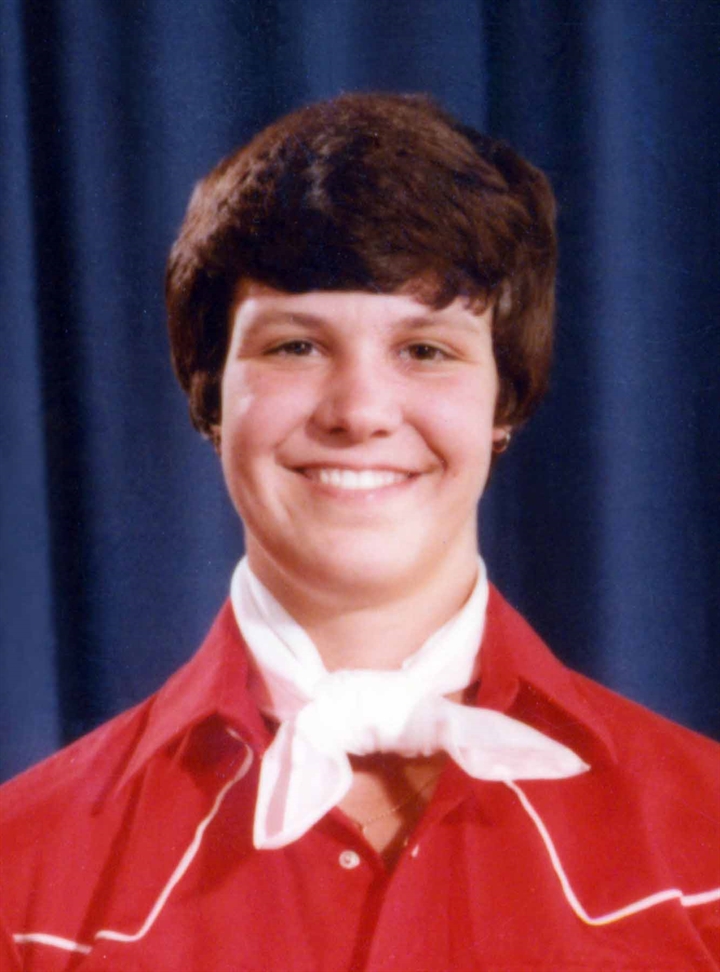 Years later, USA Basketball women's head Carol Callan did reconnect with Schneider. Since then, Schneider has gotten heavily involved. She has coached and served as a committee member for U-16 and U-17, took a 3-on-3 team to Kazakhstan and worked as a mentor coach. In 2016, at long last, Schneider went to the Rio Olympics with the International Basketball Association to write reports about every Olympic women's basketball game.
Coffman's relationship with Team USA remains more strained because of how much the 1980 team was wronged. He still recalls how he had to pay for his flight to Washington, D.C., just to hear Carter announce the boycott. Even when there are reunions of the 1980 Team USA today, USA Track and Field doesn't cover any expenses.
"It was like that group was just left with nothing," Coffman said. "I really don't know if I'm that bitter anymore, but just any time you talk about it like this now, you get pissed off."
Coffman doesn't regret putting in all those long hours while training for the games, though. He learned a great deal of life skills from Tellez that he later applied to his post-athletic careers in real estate and sales. Still, 40 years later, his lost opportunity to compete on the world stage hurts.
"It destroyed a lot of people's years worth of effort," Coffman said. "You don't trade [the training] for anything obviously, but it is what it is."