SPECIAL ONLY FOR THANKSGIVING!!!!
This collectible is usually $29.95. But you can get it for only $10 (shipping and handling not included) between now and Dec. 2!
That's 66 percent off MSRP! It's the perfect Christmas gift for any football fan!
Give the gift of Football this Holiday season!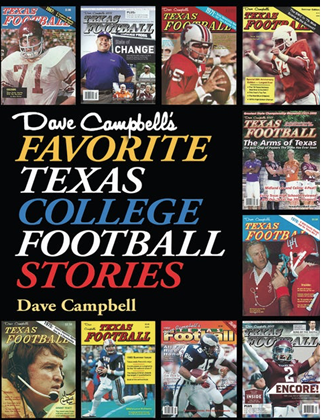 *****
This is simply a MUST have for any fan of Dave Campbell's Texas Football Magazine and/or the glorious history of the Southwest Conference, the Big 12, and the SEC. There are 276 pages of great memories from as far back as the 1950's with stories about Bear Bryant and his Junction Boys to Vince Young leading the Longhorns to the national title.
This book has reproductions of great stories and pictures of the best of times in Texas Football lore.
This article is available to our Digital Subscribers.
Click "Subscribe Now" to see a list of subscription offers.
Already a Subscriber? Sign In to access this content.