Lots of coaches spent last week proving the often-tested adage that teams improve the most between their first and second games. Consider Poth coach Jeff Luna part of that group.
"In Poth, there's no such thing as a good loss, but that got our eyes open and it has helped us," Luna said after his team bounced back a season-opening defeat to Randolph by thrashing rival Falls City 41-8 Friday night.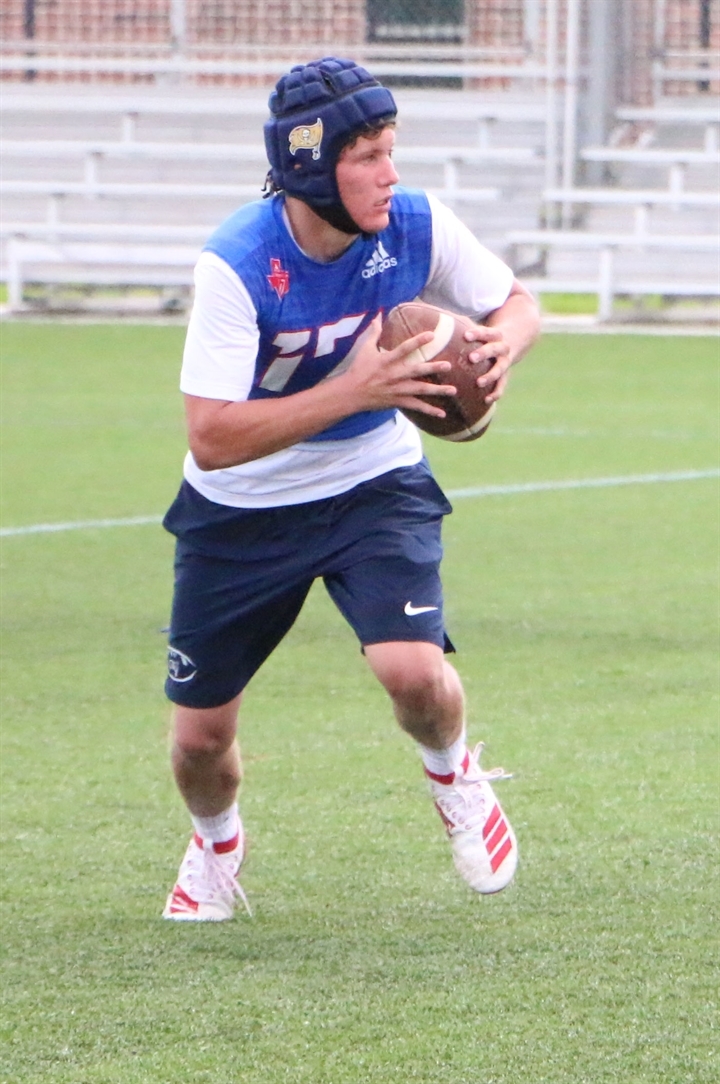 In the opener, Randolph took advantage of some season-opening nerves by Poth's newer players and made a pair of defensive stops when they had to have them. In a 16-12 win, Randolph twice turned the Pirates away empty-handed after they marched inside the Ro-Hawks' 5-yard line.
"We had suffered some injuries during fall camp and different guys had to step up," Luna said. "I don't think we were quite ready [for that] but we still had our opportunities to win the game."
The heightened focus that follows a loss combined with a rivalry game accelerated the learning curve for young players stepping in, and Friday's game against Falls City was over before it had started.
Poth scored on its second play of the game and then scored again on the first play of their second possession. By the time the Beavers had their second chance with the ball, they trailed by two touchdowns and Poth never looked back.
"It's usually a very close game that comes down to the last five minutes, and that's what I thought it was going to be again," Luna said. "But we scored a couple of really quick touchdowns and were up 20-0 in the first quarter when we'd really only run about 12 plays."
Quarterback Kolton James completed 11 of 13 passes for 155 yards and two touchdowns, and receiver Cooper Conn, who's filling in at running back while all-state candidate Drew Arevalos recovers from an injury, rushed for 123 yards and three scores. Luna said the Pirates were able to use their speed to outflank the larger Falls City linemen.
"We were explosive offensively and we were able to take advantage of the things we do well," he said. "They have the biggest offensive and defensive lines we'll see until we get to the playoffs, and we needed to get the ball to the outside and make them run."
The Pirates, our favorite to win District 15-3A-2, know they can't afford to take a step back if they want to make longer playoff run in 2019. To that end, Luna has the team focusing on what it can control – its own play – every day at practice.
Arevalos will rejoin the lineup in the next few weeks, and Luna hopes his team can any other significant injuries – two projected offensive line starters, both sophomores, are out for the year, and continue to develop into a regional favorite.
"I think we can be a pretty good team," he said. "We want to see if we can keep it going. As our offensive line gets more varsity experience, it will continue. It's about what we have to do each week to get better. Obviously we did that last week."