Sunnyvale had to hang on in the semifinal against Jim Ned to advance to the Division II state championship game. Pleasant Grove had to come from behind after being down two scores at halfime in its semifinal. Both teams found a way to survive and advance one more time under the beating sun in College Station.
Pleasant Grove found itself down 27-13 for the second game in a row, but this time the Hawks weren't able to complete a late comeback as Sunnyvale prevailed 34-27.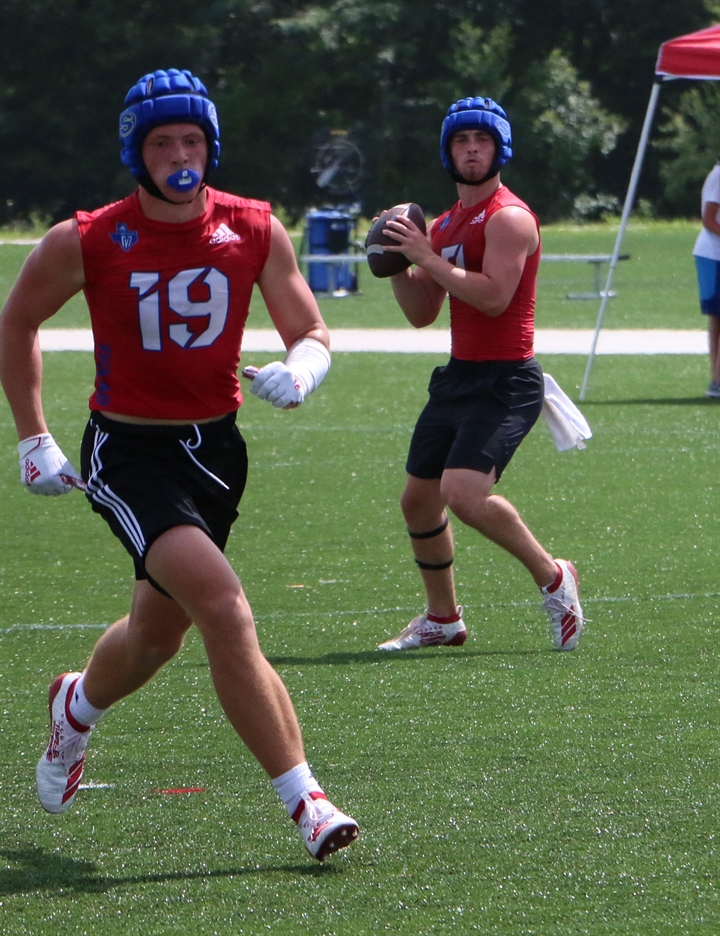 Each team scored on its first two possessions to make the score 13-13 towards the end of the first half. Sunnyvale took control of the game before halftime when they picked off Pleasant Grove quarterback Ben Harmon. Sunnyvale quarterback Tripp McAda threw a jump ball up for grabs in the back of the end-zone on the last play of the first half and Joey Bruszer caught the ball to give Sunnyvale a two-score advantage.
Pleasant Grove started off the second half with possession of the ball, but Harmon threw another interception, this time to McAda. Sunnyvale wasn't able to take advantage, but it would force a Pleasant Grove three-and-out on its next possession.
Sunnyvale and Pleasant Grove would each score on their next possessions, giving Sunnyvale a 34-20 lead late in the game. McAda threw a beautiful pass to wide receiver Max McAda but Max was out-of-bounds and Sunnyvale turned the ball back over to Pleasant Grove.
It would be too little, too late for Pleasant Grove as the Hawks scored to cut the Sunnyvale lead to 34-27 with just seconds left in the game. Tripp McAda said he gives the credit to his defense for helping Sunnyvale win the championship game.
"We're a defensive minded team," he said. "We came in with one of the best defenses in 7-on-7 and that's what we stuck to today. When the other team can't score, it's hard for them to win."
Sunnyvale now heads into the fall with plenty of momentum after knocking off one of the state's best teams, while Pleasant Grove has plenty to build on after impressive runner-up finishes in both College Station and AT&T Stadium in the last seven months.
This article is available to our Digital Subscribers.
Click "Subscribe Now" to see a list of subscription offers.
Already a Subscriber? Sign In to access this content.