Poth blitzed Crane early in the Division III Texas 7-on-7 state championship game, and it would need the early lead to hang on and defeat Crane.
The Pirates outlasted the Golden Cranes 27-19 to take home the Division III 7-on-7 crown after a rocky start to the second half. Poth took a 21-12 lead into halftime and started the second half with the ball, but quarterback Kolton James threw an interception to start the second half.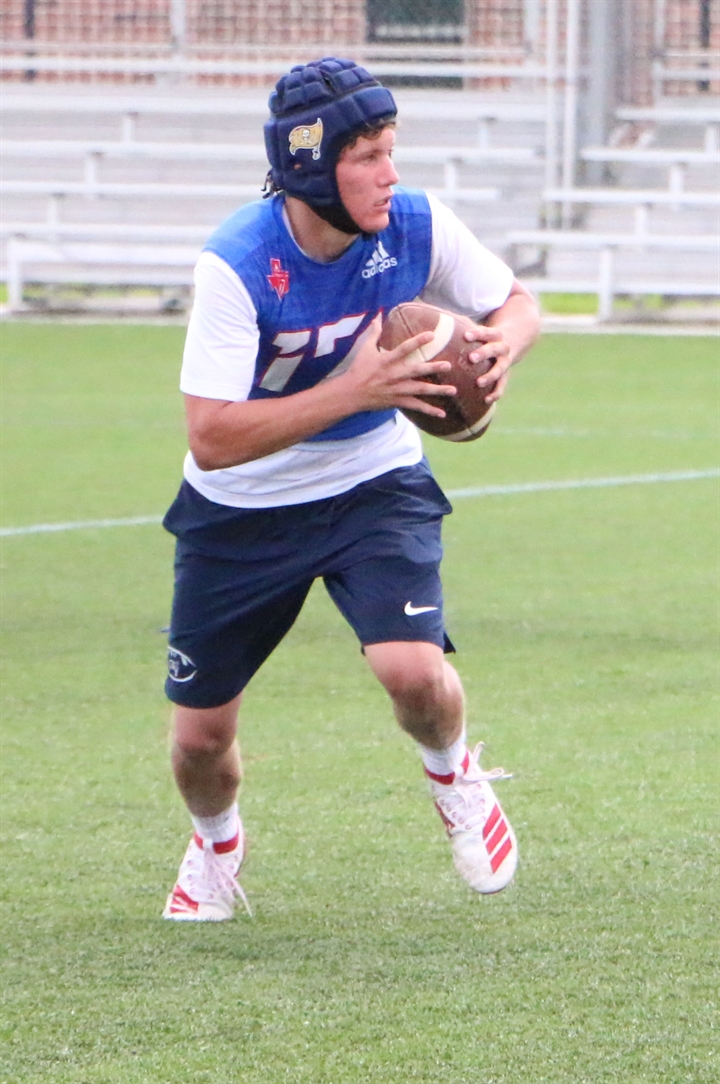 Crane wasn't able to take advantage of the interception and threw one of their own to give Poth the ball back while still trailing 21-12. Crane and Poth traded several three-and-outs before Crane finally broke the scoring drought late in the second half. Poth's lead was cut to 21-19 but the Pirates would answer on their ensuing possession.
James connected with wide receiver Alex Ximenez on a shallow drag route to increase the Poth lead to 27-19. Crane took possession of the ball with a few minutes remaining but a last-minute jump ball to the end-zone went off the hands of wide receivers Nathan Suttle and Taylor Watson. After the game, James said Poth's road to the 7-on-7 state championship game was unlikely.
"Our road to get here was difficult," James said. "This is the first time we've ever been to state for 7-on-7. It means the world [to the team]. We've been down multiple times at halftime. Nobody believed in us. Just to get here means a lot to the community."
Poth will take the momentum from winning the DIII 7-on-7 state tournament into the regular season, which begins on Aug. 30 against Randolph.
This article is available to our Digital Subscribers.
Click "Subscribe Now" to see a list of subscription offers.
Already a Subscriber? Sign In to access this content.