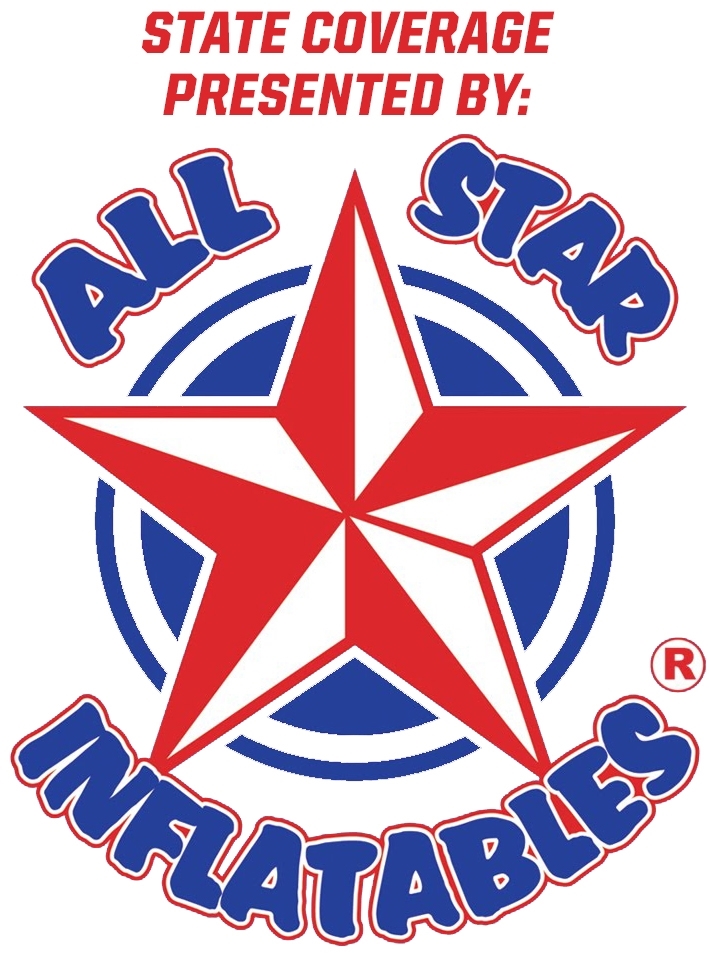 Thank you to the fans, communities, coaches and players for another great season. Here's what we'll remember most from the last four days.
Honorable Mention:
Strawn blew the doors off Follett to go back-to-back, Mason dominated New Deal to claim the school's second title in three appearances, La Vega was just too strong for resilient and battle-tested Liberty Hill, Shadow Creek's dream first-year run that ended long after anyone predicted, West Brook defying the experts and pushing Longview to the limit, and a shoutout to all the champs.
10) The Zebras!
The team with the best mascot at state (apologies to the Gobblers, Greyhounds and Sharks) also just happened to win its first-ever state championship behind an outstanding performance from Dane Jentsch, who won offensive and defensive MVP honors for his performance at quarterback and defensive back. A rarity made even more noteworthy when Jordan Whittington (more on him in a minute) did the same thing in the next game on the following morning.
9) Taron vs. Crockett
In the 1A DI title game, we knew we were in for a treat with Milford's Taron Smith and McLean's Ben Crockett squaring off against each other. It lived up to the hype, with both players putting on insane performances. Crockett and the Tigers emerged as victors, but we'll never forget all the highlight reel plays by both stars.
8) Highland Park's three-peat
You can only tip your cap to the Scots, who won their third straight title a lot like they won their first: with a few big plays from their quarterback, and a lot of hellraising fury from their defense.
7) Mart's backup QB watches title after heart scare
During practice the week of Mart's title game against Gruver, Aiden Gast had a heart attack, and thanks to quick-thinking coaches, he was on hand to watch the team secure back-to-back titles in uneblievably dominant fashion, 76-33.
6) A Bearcat gets his moment while Aledo wins 8
Aledo joined some impressive football royalty — Katy, Southlake Carroll, Celina and Richland Springs — with an eighth state championship. But one of the perks of winning that game and winning it big, is letting a devoted teammate — Blaze Mays — have his moment in the sun.
5) Jordan Whittington puts on a show as Cuero wins its fourth title
We're spoiled as Texas football fans. This — what arguably is the greatest individual performance in state title history — might have been the story of the weekend most years, and we somehow had a few more that topped it.
4) Fort Bend Marshall playing for Drew Conley
It was a roller coaster of emotion for the Buffalos during the last two weeks of the season. They won a state semifinal, buried a friend after his sudden and tragic passing, and played in their first state title game during that span. That's a lot to handle for anyone, let alone a group of kids chasing a dream. The players, coaches and families showed remarkable resiliency that the whole state should applaud.
3) Longview's 81-year drought ends
The Lobos last won a title in 1937, when Franklin D. Roosevelt was president. They've had plenty of great seasons since then, which has only added to the heartbreak when their quest for a title has come up short. You could feel the release frustration and anxiety bouncing off the roof of AT&T Stadium when Haynes King kneeled out the 35-34 victory over West Brook.
2) The Catch
It was the greatest ending to any title game, and the greatest ending imaginable to the state's best football weekend.
1) W.T. Johnston's interview
With all due respect to the excitement of the Hail Mary, the message Johnston shared after his team won their second straight title got to the heart of why we love high school football in Texas, in the face of some of its flaws and rising above its most exciting moments between the lines.