GAME PREVIEW
There's no way you could script two teams with more different football histories than Highland Park or Shadow Creek as they meet up in the early game on the final day of the high school football season. Highland Park is one of the state's winningest programs and has back-to-back state titles and currently holds the state's longest winning streak at 31 games. First-year program Shadow Creek is obviously playing in its first-ever title game.
Highland Park for the third-straight season rolled past Denton Ryan in the semifinals taking an easy 43-21 win behind a masterful performance from junior signal caller Chandler Morris. Morris accounted for 340 yards of offense and six touchdowns, while Highland Park dominated Denton Ryan in the trenches on both sides of the ball. Shadow Creek hasn't blown many teams away come playoff time, but the Sharks are finding ways to win which is incredible considering the youth and inexperience of the program as a whole.
Last week, SCHS rallied back from a 24-21 to score 20 straight points and knock off the Thunderbirds 41-21. QB Jamarian George led the way for Shadow Creek with four touchdowns on the night, but it was a 100-yard missed field goal return from Ronald Nunnery that put the game away for Shadow Creek. Wagner was lining up to kick a game-tying field (SCHS led 27-24 at the time) when Nunnery fielded the kick five yards deep in the end zone, made two defenders miss and found the Shadow Creek sideline where he had a convoy escorting him to the end zone. Highland Park's experience in these moments, balanced offense and ability to control the game in the trenches may be a bit too much to overcome for the Sharks who very well could be back in this same spot in 2019, but a year older, a year stronger and a year wiser.
– Matt Stepp
Tepper's Preview & Prediction
PLAYERS TO WATCH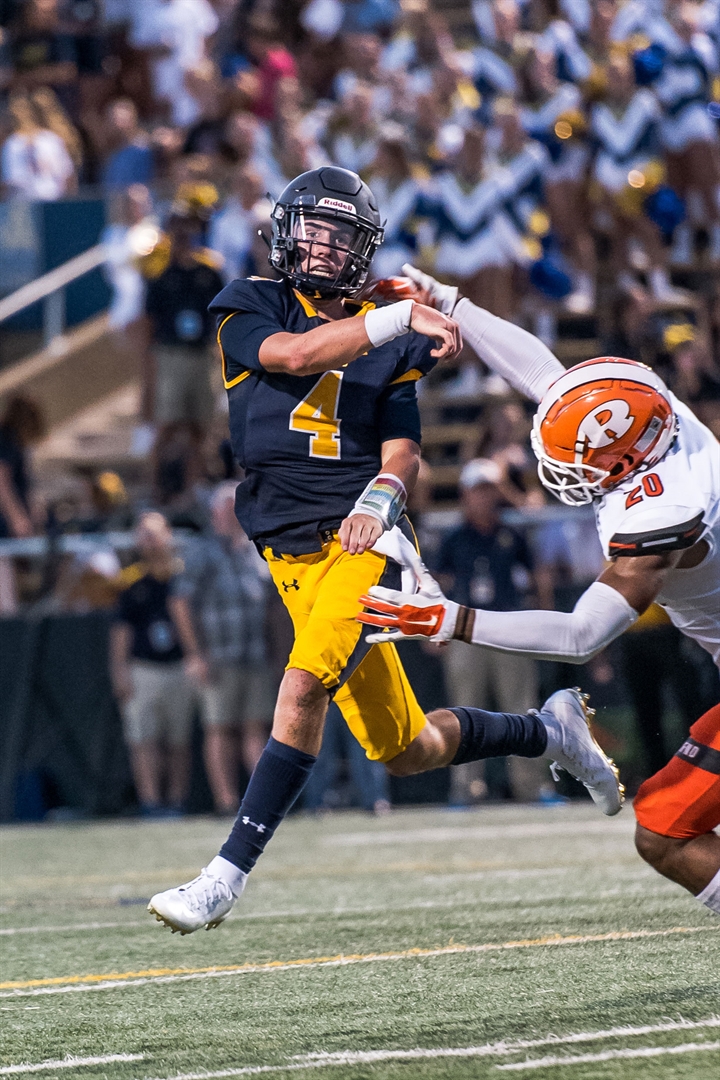 Chandler Morris, QB (HUDL): Morris is the latest in a long line of talented quarterbacks at Highland Park, and the junior has filled in seamlessly for John Stephen Jones since his departure to Arkansas. Morris, the son of Arkansas coach Chad Morris, has thrown for 3,748 yards and 43 touchdowns while adding 632 yards and 20 touchdowns rushing. He put on a clinic against a highly-regarded Denton Ryan defense in the state semifinals and now has a chance to deliver the Scots their third straight state title.
Finn Corwin, WR (HUDL): While Bennett Brown stole the show against Ryan with three touchdown receptions, Corwin – who had six catches for 96 yards in Saturday's win – has been Morris' go-to receiver all year long. The senior has 74 catches for 1,506 yards and 16 touchdowns this season, making him a must-see weapon on the perimeter of the Scots' offense.
Prince Dorbah, DE (HUDL): A four-star recruit with offers from just about every major program in the nation, Dorbah is a monster on the edge of the Scots' defense. He entered the semifinal round with 83 tackles, 12 TFL, 15 sacks and 17 hurries, and has been a problem for opposing offensive lines all year.
Alec Bryant, DL (HUDL): Bryant, who's older brother Alfred Bryant plays defensive end at Indiana, has been vital for Shadow Creek in its first varsity season. The junior is a four-star recruit with offers from LSU, Nebraska, Houston, Arizona and several other programs, and entered the semifinal weekend with 49 tackles, a team-high 18 TFL, eight sacks and 12 hurries.
Xavion Alford, DB (HUDL): Alford headlines a loaded secondary that features several Division I caliber players, and he's rated a three-star safety by 247Sports. Alford, who has eight offers as a junior, has a team-high five interceptions to go alongside his 53 tackles and 20 pass deflections.
Jamarian George, QB (HUDL): George has been a steady senior leader for Shadow Creek this season, guiding an offense that's scoring more than 38 points per game. With a number of other playmakers by his side, George threw for 2,852 yards and 32 TDs through the team's first 14 games and also added 122 carries for 365 yards and eight scores.
— Brady Keane
HOW TO WATCH
The game can be viewed on FOX Sports Southwest and will be streamed on the Fox Sports Go app.
*FOX Sports Southwest Plus is used by FOX Sports Southwest to simultaneously show multiple events on two channels and is available to all TV providers that carry FOX Sports Southwest.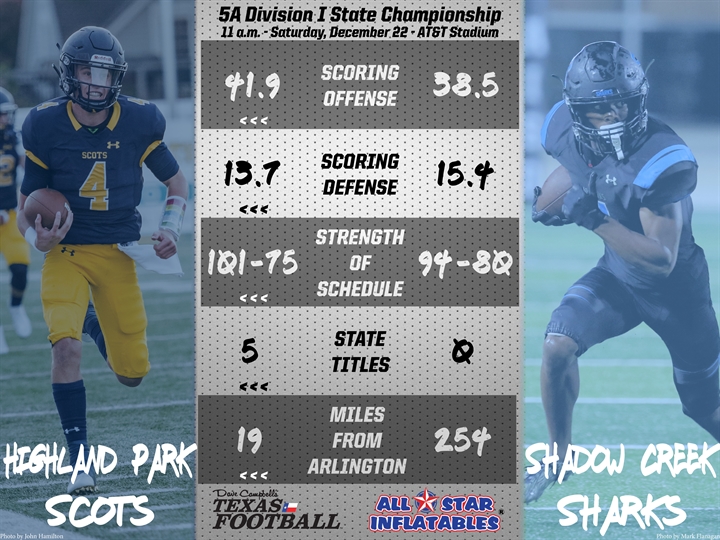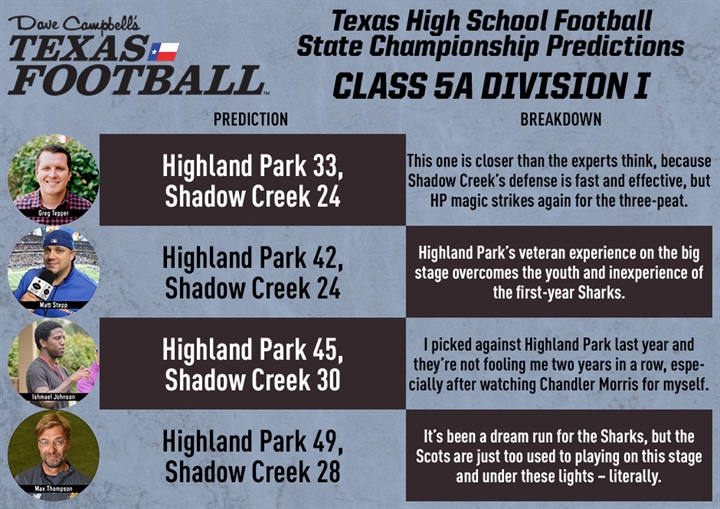 This article is available to our Digital Subscribers.
Click "Subscribe Now" to see a list of subscription offers.
Already a Subscriber? Sign In to access this content.