GAME PREVIEW
Canadian returns to the state title game for the first time since 2015, but this time it's as a Class 3A Division II program. The Wildcats took down playoff nemesis, Gunter, last week with a stellar defensive effort in the 17-7 victory. The Wildcat defense held the vaunted Gunter rushing attack to just 112 yards for the night, while QB Casen Cavalier tossed a pair of touchdown passes to Grant McCook in the first quarter to stake Canadian out to a quick 14-0 lead and that was all the Canadian defense needed. They'll come into this game as heavy underdogs against a Newton team that is currently riding a 29-game winning streak, but the Eagles definitely were pushed last week in a hard fought 21-14 win over East Bernard.
TCU-commit Darwin Barlow lifted Newton to the brink of a second straight title with a one yard touchdown run with 13 seconds left to stave off an inspired East Bernard effort. EBHS employed a ball control scheme that drained the clock and limited Newton's offensive touches and when the Eagles had the ball they were uncharacteristically sloppy with blown assignments and drops, along with struggling against a stout EBHS defense. Was last week Newton's wake up call or have the Eagles, who have been astoundingly dominant all season been figured out? Canadian's a different style team than East Bernard was, the Wildcats prefer a fast paced and up-tempo attack and that could play right into Newton's hands.
With TCU commit WR/S Tamauzia Brown not playing, the Wildcats will likely be able to zero in on Barlow and force Newton's other weapons to beat them.
– Matt Stepp
Tepper's Preview & Prediction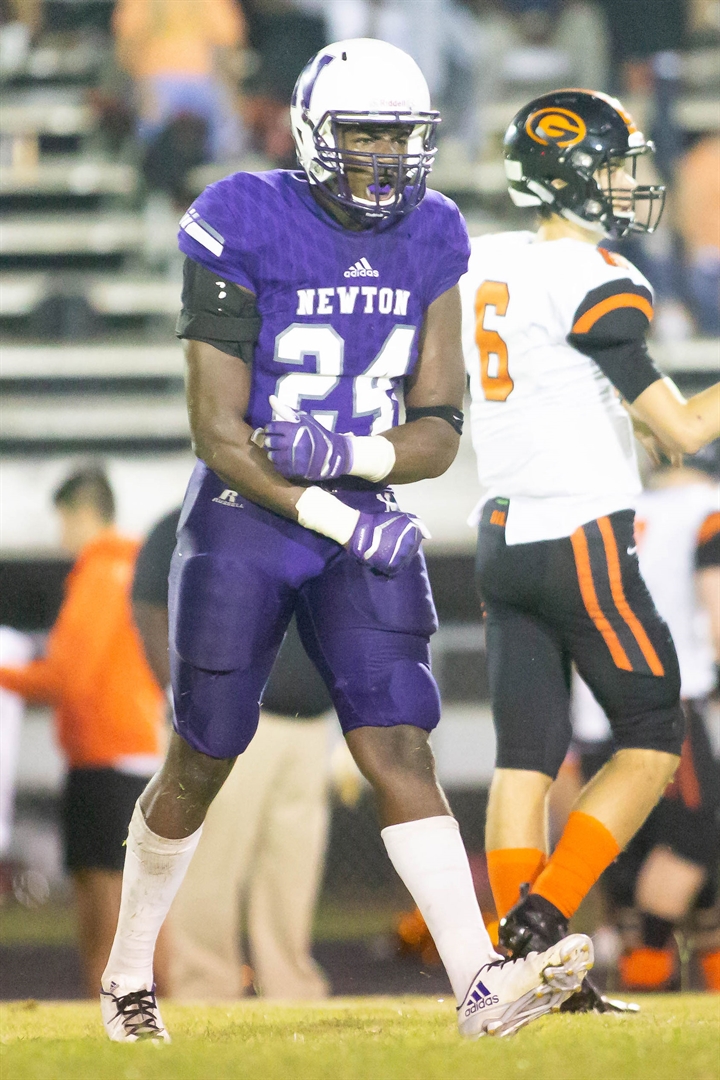 PLAYERS TO WATCH
Casen Cavalier, QB/FS (HUDL): The Wildcats' dual-threat signal caller has almost 1,000 yards on the ground to pair with his over 3,000 through the air. Look for him to make the necessary plays to ramp this game's tempo up.
Garrison McCook, WR/CB (HUDL): Canadian is going to want to get in a shootout and McCook's game-breaking ability will be key. The sophomore has 17 touchdowns on the year and might be the team's best defensive back with three picks and nine deflections.
Colton Risley, OL/DL (HUDL): Canadian's junior defensive lineman will often find himself in the backfield and making Josh Foster uncomfortable in the passing game will be key for the Wildcats to force a few mistakes from the Eagles.
Darwin Barlow, RB/SS (HUDL): Back-to-back 2,000-yard, 35-plus touchdown seasons for Barlow makes him Newton's workhorse with an explosive edge. Good luck slowing him down averaging over a first down per carry.
Josh Foster, QB/FS (HUDL): Just when you thought Newton had enough speed, in comes Josh Foster, the Eagles' other TCU-bound athlete. He'll keep plays alive when he needs to and keep the high-powered Eagles offense churning forward.
James Sylvester, DE (HUDL): Against a Canadian team that's going to want to spread the ball around and try and make this a track meet, Newton's defensive stalwart is going to be big in making sure the Wildcats' offense stays in check. Sylvester leads the Eagles in tackles for loss (18), sacks this season (7) and is third in total tackles (87).
– Ishmael Johnson
HOW TO WATCH
The game can be viewed on FOX Sports Southwest and will be streamed on the Fox Sports Go app.
FOX Sports Southwest Plus is used by FOX Sports Southwest to simultaneously show multiple events on two channels and is available to all TV providers that carry FOX Sports Southwest.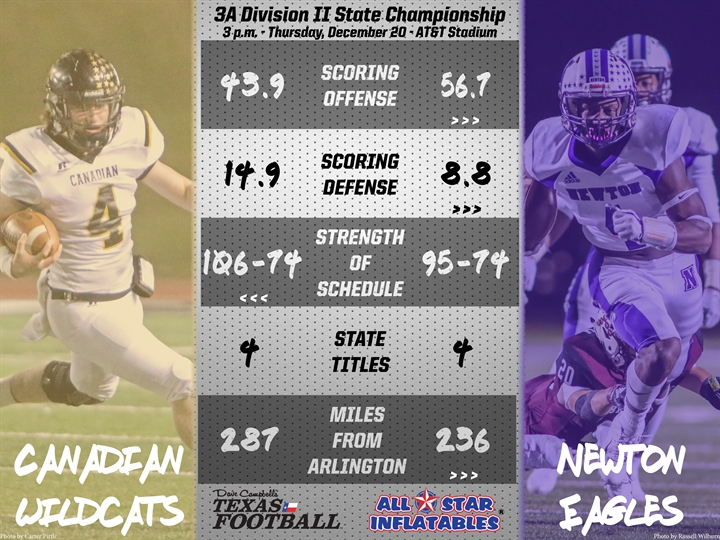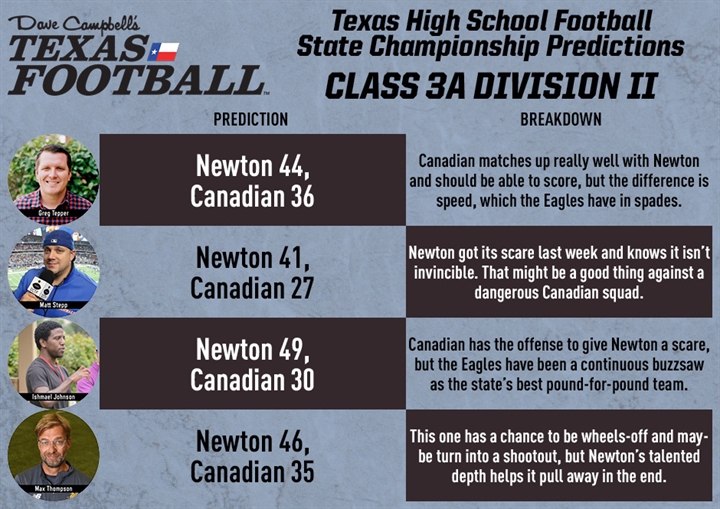 This article is available to our Digital Subscribers.
Click "Subscribe Now" to see a list of subscription offers.
Already a Subscriber? Sign In to access this content.