Texas State's decision to fire Everett Withers was based on one thing, he didn't win on the field. That shows that the adminstration believes they are ready to compete now. Here are some candidates we came up with that we believe will either be in the mix or should be in the mix for the head coaching job in San Marcos.
The Bobcats have an early jump on the coaching search so they should have an opportunity for a thorough process.
Realistic:
Eric Morris – Incarnate Word Head Coach
The former Texas Tech offensive coordinator proved his worth as an innovative mind in his own right during his first season away from Kliff Kingsbury down in San Antonio. The Cardinals made the FCS Playoffs and have the top offense in the Southland and fourth-best passing in the nation. Plus, he fits the X's and O's mold that Texas State might be looking for.
But Morris is still in his first season and it's tough to project exponential success on him so relatively early in his tenure. Plus going back to the FCS ranks might be a hard-sell to some alumni. But why not strike while the iron's hot?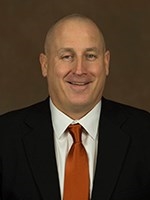 Craig Naivar - Texas Special Teams Coordinator/Safeties Coach
Naivar had two stints as Texas State's defensive coordinator under David Bailiff and Dennis Franchione where he coached the Bobcats' "Doom Squad" defense in 2013 before taking the special teams coordinator gig at Kentucky the next year. He reunited with Tom Herman at Houston and maintained his role as safeties coach at Texas. He's currently helping mold star freshmen Caden Sterns and B.J. Foster into a potent duo on the back end and is well-respected among the Texas State fanbase.
But is a defensive minded coach what Texas State is looking for, especially after Withers, a former defensive coordinator coach who struggled to get the offense going consistently?

Mike Jinks – Former Bowling Green Head Coach

It's a regional fit and one that was probably in the cards before Jinks accepted the Bowling Green job back in 2015. The former Cibolo Steele High School head coach is well-respected across the state and had valuable experience at Texas Tech prior to his move to Ohio.
But he had neither collegiate play-calling nor coordinator experience prior to taking the Bowling Green job and after his firing, it became apparent that the hiring process wasn't the most thorough and was not a good fit from the start. He'll likely get another chance somewhere down the line, but probably not until after he takes a coordinator gig for a year or two. But for the moment, he's still there for the taking.

Out of the Box:
KC Keeler - Sam Houston State Head Coach
Keeler's name unsurprisingly came up during Texas State's last search before the veteran FCS coach shot it down via his personal Twitter account.
He's a proven championship-caliber winner at the FCS level with now five years recruiting in Texas under his belt. He has one of the best win percentages of current veteran head coaches. He's done nearly everything he can at the FCS level.
But having turned down past rumors of his name being linked to San Marcos before, he might be perfectly content in Huntsville as an FCS-lifer.
Jason Washington – Texas Cornerbacks Coach/Recruiting Coordinator
Jason Washington checks a lot of boxes. Former assistant? Check. Young? Check. Expert recruiter? Double check. Good reputation around the program? Check.
Texas State could do a lot worse than the Longhorn cornerbacks coach who last put two Bobcat defensive backs in the NFL (Darryl Morris and Craig Mager) and went on to help mold the Longhorns' devastating secondary in its current form and done wonders for players like Holton Hill and currently Kris Boyd.
But he has never been a coordinator at the collegiate level and it would be a very similar hire to that of Frank Wilson at UTSA from LSU, could it work? Possibly, and if it did, it could potentially be a home run. But are the Bobcats willing to risk it with the pressure to compete immediately after firing Withers? Recruiting wasn't the issue under the previous staff.
Pipe Dream:
Jake Spavital – West Virginia Offensive Coordinator
Jake Spavital, like Morris, ticks a lot of boxes only without the head coaching experience. He has Texas ties and has been the understudy of two respected offensive minds in Kevin Sumlin and now Dana Holgorsen.
But his time at Texas A&M was polarizing to say the least and he hasn't won over West Virginia fans this season with many pointing to Holgorsen as the primary brains behind the madness. Regardless, with WVU's success, he could be setting himself up for a bigger Group of Five or small Power Five job down the line and could be out of Texas State's price range.
DCTF Picks: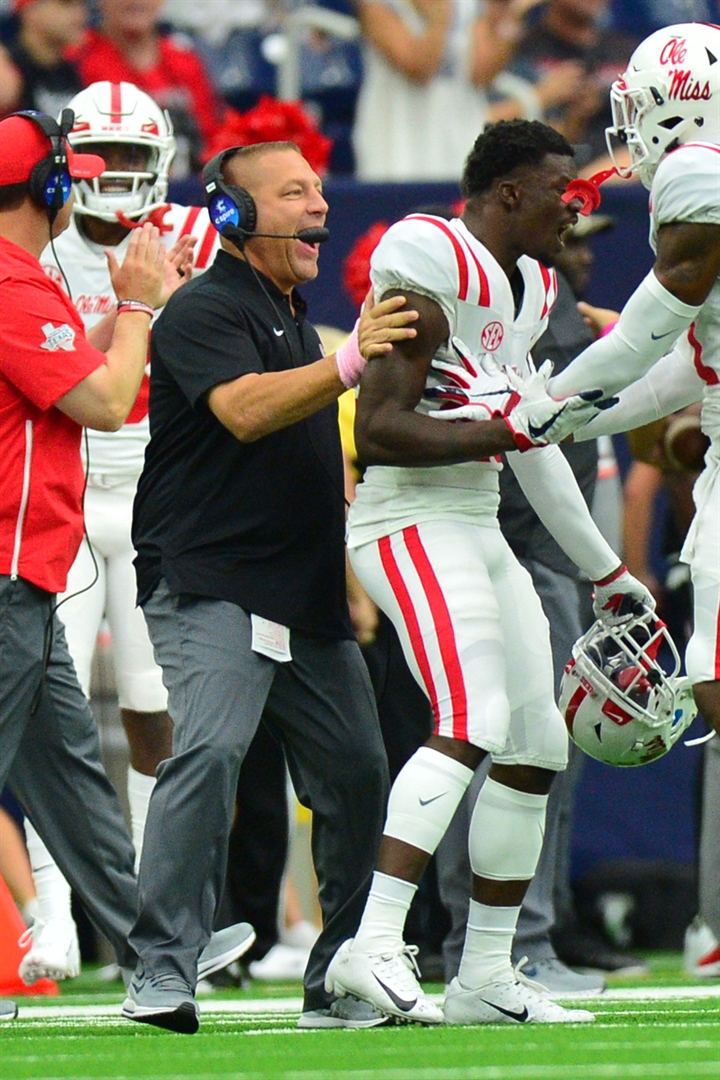 Phil Longo – Ole Miss Offensive Coordinator
If Keeler is content in Huntsville, why not pry away one of his proteges who's successfully cutting his teeth in the FBS right now?
Longo spent three seasons as Sam Houston State's offensive coordinator, called the nation's top offense at the FCS level in 2016 and helped groom quarterback Jeremiah Briscoe into the best player in FCS.
Ole Miss sits at 5-6, but currently ranks eighth in the nation in Offensive S&P+ and ranked ninth in 2017. Longo might also be setting himself up for a better first head coaching job, but with Ole Miss just hovering around .500 over the last two seasons, his success as a coordinator hasn't been as highly-touted as some of his peers.
This article is available to our Digital Subscribers.
Click "Subscribe Now" to see a list of subscription offers.
Already a Subscriber? Sign In to access this content.