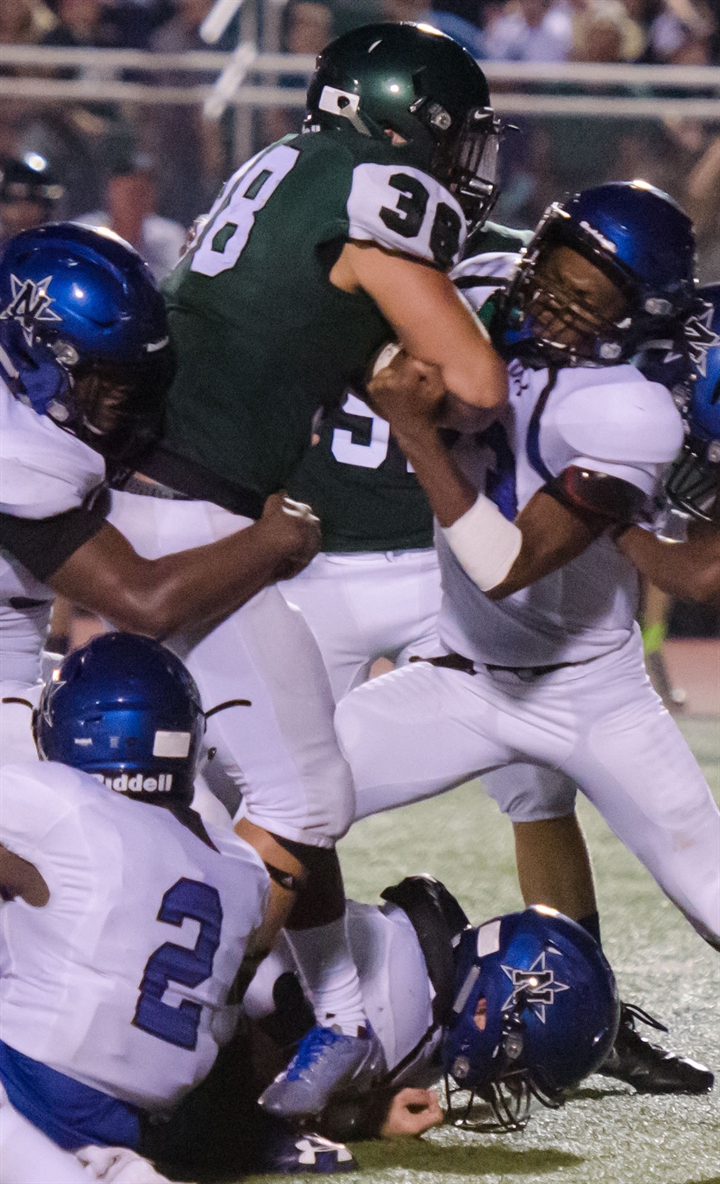 When Franklin takes the field at 7:30 p.m. Friday night against Diboll, the Lions will do so with a defense that hasn't been scored on in nearly two months.
Franklin has outscored its opponents by a combined 353-36 this year and 283-0 over the last five games, giving the team a 6-1 record with two games to go in the regular season. The Lions' defense is allowing just five points per game for the year, which puts Franklin atop Class 3A Division I statistically.
"We've got quite a few kids back defensively and they've played extremely well," Franklin coach Mike Hedrick said. "We have the luxury, I guess you could say, of having some quality depth at the 3A level and that really helps us. We can get some kids on and off the field, and that's really a gift."
The Lions' defense is allowing 20 fewer points per game than last season, when Franklin went 10-3 and advanced to the third round of the playoffs. Will Fannin, Legrand Stegall, CJ Smith, Jared Pedraza, Avery Archibald, Ryan Davis, Mason Banister and James Little are among the defensive leaders for the Lions.
After falling to Class 4A Lorena 30-20 in Week 2, the only game in which Franklin allowed more than six points, the Lions responded by starting their shutout streak with a 21-0 win over defending state champion Mart, which is ranked No. 2 in Class 2A Division II.
"I think the Lorena game was a learning experience for us," Hedrick said. "They have a good football team – they're well balanced. We played with them pretty well, but we just didn't make plays when we needed to make plays.
"Our kids realized we could perform better after that. The Mart game was the week they kind of showed that. It was a good ball game, but we were fortunate enough to score and they weren't."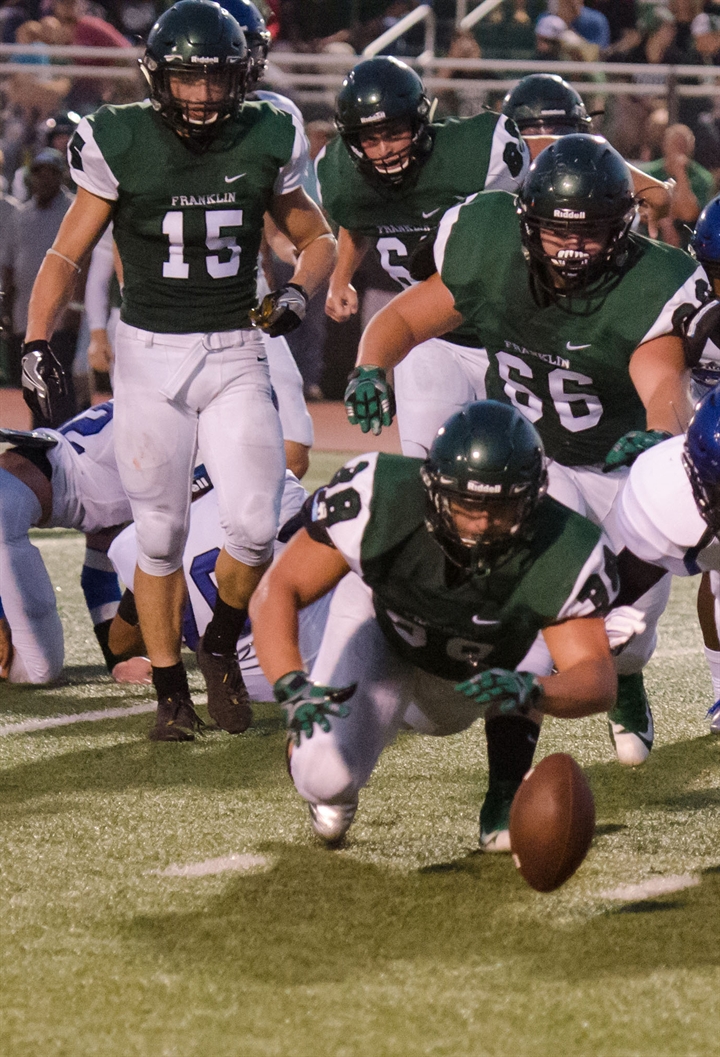 The Franklin defense has given the offense plenty of opportunities to score, and the Lions have taken advantage of them. The team is averaging 50 points per game in Hedrick's run-based attack and has scored at least 60 points in three of the last four weeks.
Clayton Rosprim (80 carries, 824 yards, nine TDs) is the team's leading rusher, but Datron Dixon (59 carries, 591 yards, 12 total TDs), Pedraza (36 carries, 426 yards, 10 TDs) and Archibald (46 carries, 319 yards, three TDs) help the Lions keep defenses off-balance each week.
Quarterback Colton Ortner has thrown for 355 yards and scored 10 total touchdowns.
"We feel pretty good about where we're at," Hedrick said. "We've got a good nucleus of kids there that have quite a bit of experience under their belt, and we've been pleased with the way they've played."
Franklin, which has won at least 10 games in five of the last six seasons, appears to be well on its way to reaching that mark again this year. The Lions, ranked No. 5 in 3A DI, have to get by Diboll (8-0) and Crockett (6-2) to close the season, but are then expected to make another deep playoff run.
Hedrick said his team, which features 17 returning starters, is using last year's 41-14 loss to Teague in the third round of the playoffs as motivation heading into the postseason this year.
"There's no doubt that game kind of stimulated our guys to come back and have a good year," Hedrick said. "That's exactly what we're doing right now."