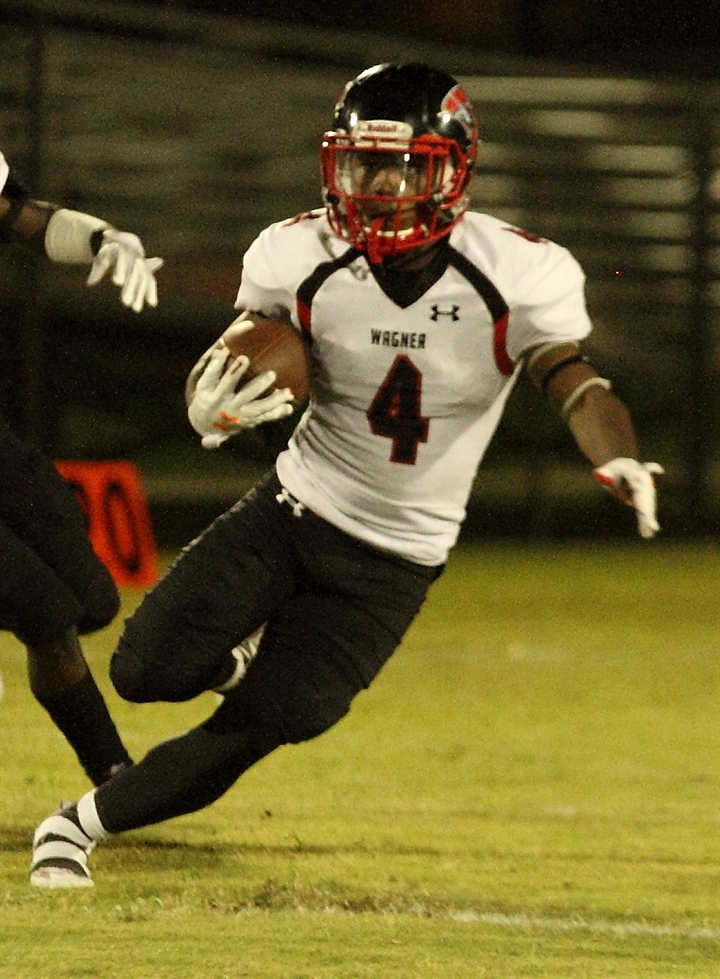 Three years ago, Wagner coach Charles Bruce and the rest of the Thunderbirds' coaching staff sat down to reevaluate their offensive and defensive systems.
When he was first hired as the head coach at Wagner in 2013, Bruce implemented a spread scheme offensively. But the team went a combined 5-25 in his first three years, and Bruce wanted to find a way to adjust his system to better fit the talent coming up though the system.
He settled on running the veer, also referred to as the flexbone or triple option, and the Thunderbirds showed immediate improvement on the field. Wagner went a combined 8-12 in 2016 and 2017 before a well-timed drop from Class 6A to 5A and 15 returning starters had the team in position for a breakout season this year.
The Thunderbirds have capitalized and posted an 8-1 record with just one game to go before the playoffs.
"When you have 33 seniors and buy in from everyone and the coaches do a good job of selling the system, it's kind of like the meeting of two perfect worlds," Bruce said. "Everything started to come together back in the spring, and the kids are playing with a lot of confidence right now."
Wagner opened the season with a 60-21 win over Class 6A Laredo United South before giving Judson, the No. 3 team in 6A, a scare in a 35-28 loss.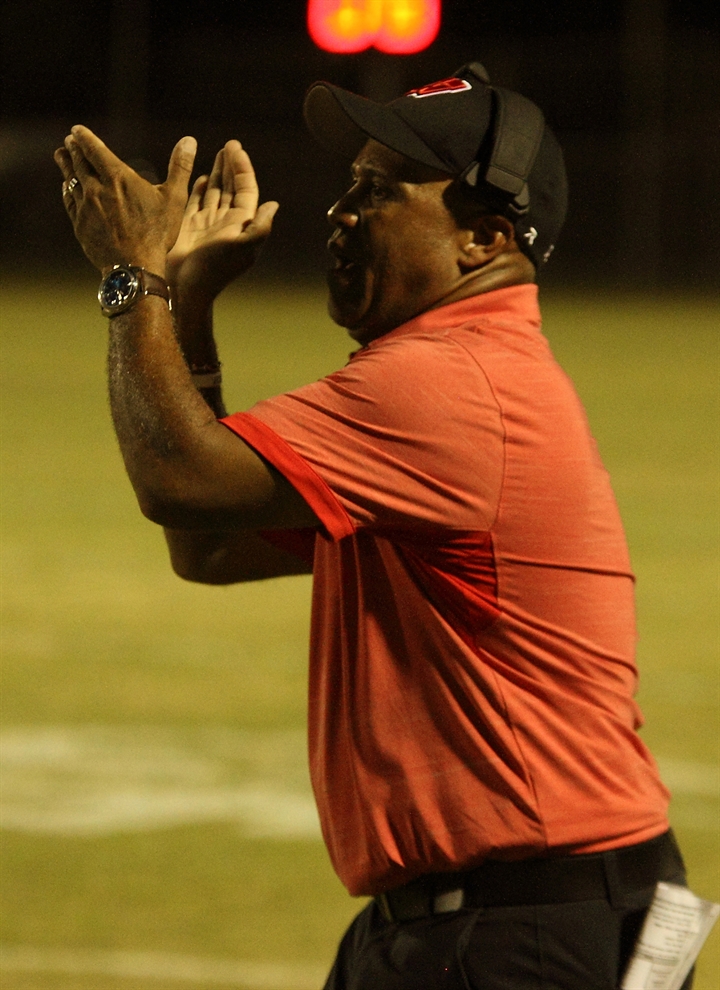 The Thunderbirds responded well after falling short in an emotional game against the Rockets, outscoring their last seven opponents by a combined score of 466-22. San Antonio Brackenridge and San Antonio Highlands were the only teams to score on Wagner in that stretch, and the Thunderbirds put up a season-high 75 points in each of those wins.
"That Judson game was like a Thanksgiving game where you've eaten with the family and go out in the backyard to play football," Bruce said. "With our community and their community knowing each other really well, it was exciting. I think that game showed us our team is very well prepared and that our kids believe in what we're doing."
Quarterback Tobias Weaver has led the way offensively for Wagner, as he has thrown for 751 yards and 14 touchdowns without an interception while completing 69 percent of his passes and rushing for 823 yards and 12 scores.
Sophomore running back LJ Butler (91 carries, 1,119 yards, 19 TDs), senior Karlton Black (43 carries, 591 yards, 10 TDs), senior Xavier Avery (67 carries, 514 yards, four TDs) and junior Joerell Brown (23 carries, 315 yards, three TDs) have also shined in the veer scheme for the Thunderbirds.
The Wagner offense is averaging 62 points per game, ranking first in 5A Division I ahead of Hutto (55). The Thunderbirds are one of just two 11-man teams across all classifications in the state (Manvel) averaging at least 60 points per game this season.
"We tell the quarterback and the fullback [Butler] they're a tandem," Bruce said. "They go together. Defenses have to choose who they take away. It can be Tobias Weaver or it can be Butler. And even then, we have our slots that have done an outstanding job. We are forcing people to play assignment football and by reading two defenders, we add some spice into the mix."
The defense has been equally stellar for Wagner, thanks to the play of a handful of seniors and a converted quarterback.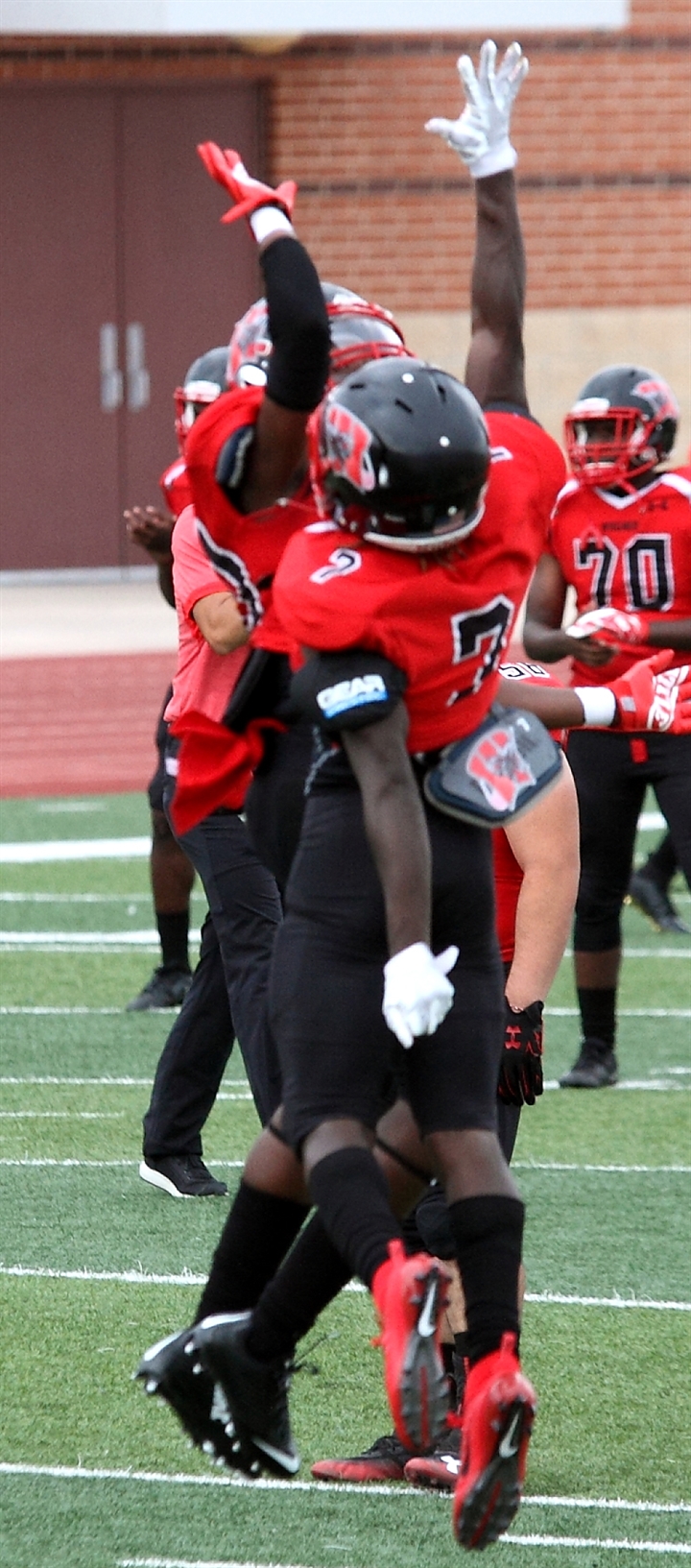 Seniors Maximus Arellano (57 tackles, 19 TFL, five sacks), Greg Steptoe (57 tackles, 35 TFL, eight sacks), Michael Turbin (55 tackles, 29 TFL, four sacks), Javon Barnes (15 tackles, four TFL, one INT, three PD) and Kavon Barnes (25 tackles, four TFL, two INTs) are the senior leaders on a defense allowing just nine points per game. That mark is good for first in 5A DI alongside Frisco Lone Star.
Junior Demarcus Hendricks has been important as well after switching from quarterback to defensive end this year. He has 52 tackles, 34 TFL, nine sacks, four interceptions and two fumble recoveries.
"The defense is playing with a lot of energy and excitement," Bruce said. "They're fired up for each other and the coaches do a great job of giving them just enough of the game plan so they can go out there and play fast."
Wagner, which is in search of its first playoff appearance since 2012, will take on San Antonio Veterans Memorial at 7:30 p.m. Friday night with a chance to clinch the District 13-5A DI championship. Veterans Memorial is also undefeated in district play, outscoring its six opponents 230-36.
"It's been awesome seeing the signs and the buzz around campus and in the community," Bruce said. "But we just have to keep taking it one game at a time and we can't get caught up in what's going on. We have to take care of Wagner football."