When Bridgeland took the field against Houston Waltrip in its first game as a varsity program two weeks ago, there were a lot of questions to be answered as far as what to expect from a new team full of inexperienced underclassmen.
But the Bears quickly made their presence felt, routing Waltrip 48-19 to secure a key victory for the program while creating a lot of excitement around what coach David Raffield and his staff are building.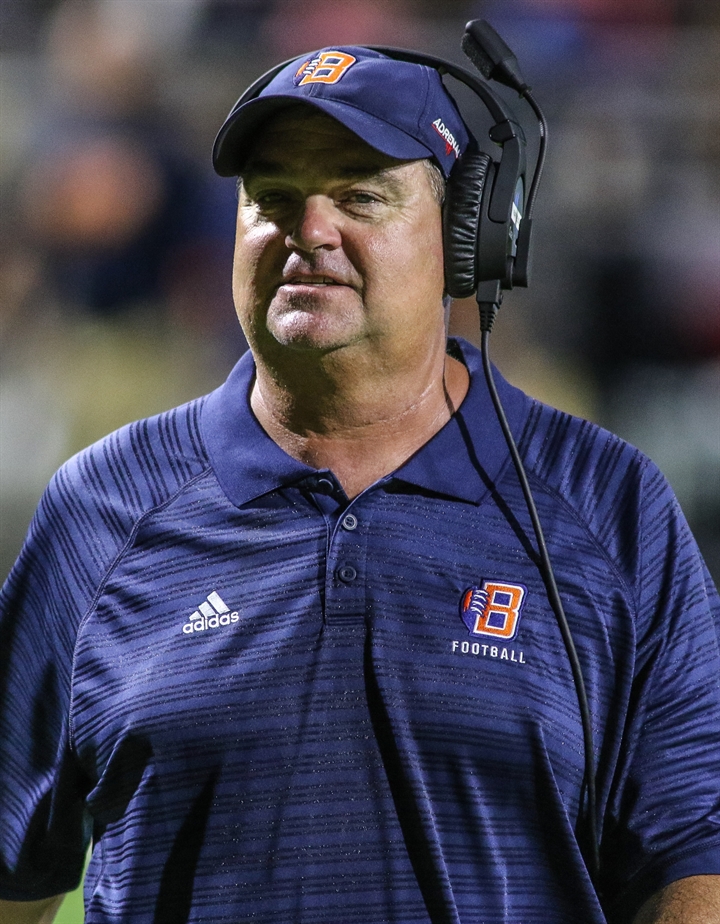 "It was huge," Raffield said. "The kids, parents, school and community got so excited and fired up. I was like, 'Uh oh. We need to calm down just a little bit and get back to work.' And they did. It was definitely a little bit of a surprise to dominate the way we did.
"I wasn't shocked we were able to win the game but the way we did surprised me a little bit."
Sophomore running back Gavan Kaspar rushed for 199 yards and four touchdowns in the season opener while sophomore quarterback Finn Nicholson completed 21-of-30 passes for 296 yards and three touchdowns. Sophomore receiver Dylan Goffney hauled in nine catches for 185 yards and all three of Nicholson's touchdowns.
While Bridgeland fell to 1-1 after a tough 41-28 loss to Stratford last week, the Bears are about where Raffield expected them to be through the first two games of the season. Nicholson managed to throw for 373 yards and three scores in the loss while Goffney (nine catches, 180 yards, two touchdowns) and Kaspar (164 total yards, one TD) had a strong showing as well.
After trailing 14-0 in the first quarter against Stratford, Bridgeland put together a solid comeback effort in the fourth quarter to give the team something to build on heading into its first-ever district game against Cypress Springs at 7 p.m. Friday night.
"They got humbled a little bit last week," Raffield said. "Stratford exposed some things we need to get better at. At this stage, you're just trying to get better every week, and if you can do that, then everything else will take care of itself."
As the Bears continue to focus on further developing the football IQ and technique of the young program, Cypress Springs will mark the start of District 14-6A play and a chance to work toward the playoffs. Despite getting off to an 0-2 start, the Panthers have a significant advantage in size on the offensive and defensive line – a disadvantage Bridgeland will likely have to overcome on a weekly basis.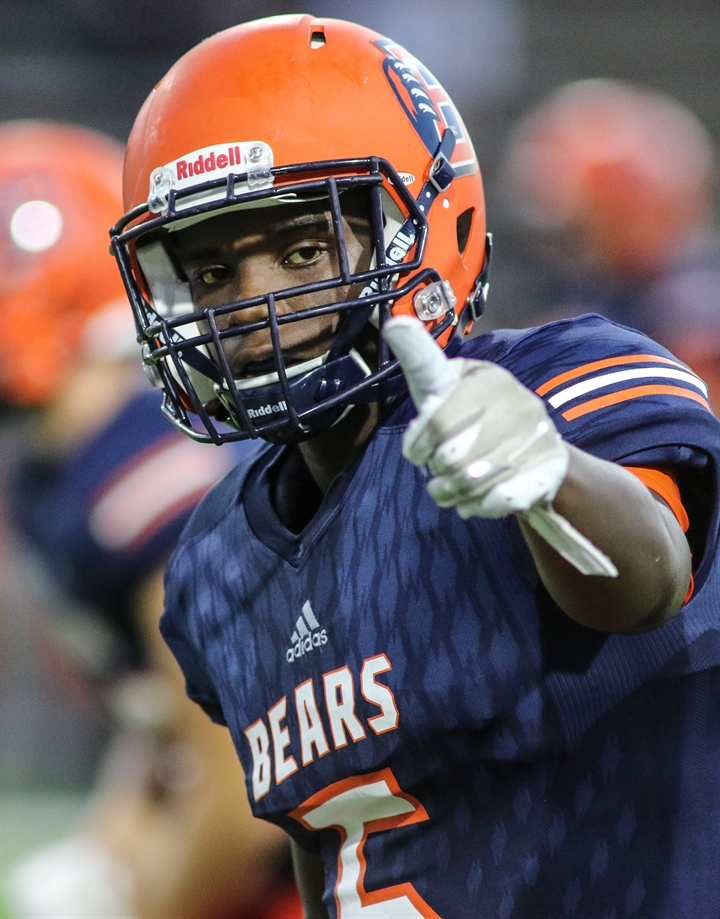 "This game is huge in how we deal with some math," Raffield said. "They're considerably larger than us on the offense and denfeisve line because they have a lot of seniors. How do we handle that, fight through that and play a little longer each play? The first win [in district] is the hardest and it doesn't stop there. We try to focus on the stereotypical one week at a time and these kids don't know any different."
As far as expectations go for the first-year program, Raffield said establishing a culture of playing all-out for a full 48 minutes, regardless of the score, is one of the most important things on the to-do list this year.
But if the Bears were able to finish among the top four teams in a district that includes Cy Ranch, Tomball Memorial, Cy Woods, Cy Lakes and others, Raffield said the enthusiasm would go through the roof – literally.
"They would have to come back to the school and re-do the roof of the building because it really would blow off from the excitement," Raffield said. "The kids we have right now don't even know what a playoff is – they've never played in a playoff system. They just play their season and are done. They don't even understand how sweet it is to get there and have a chance.
"We'll get there and that will end up being an expectation at our school. But for now, we're going back to that day-to-day competition and learning the game of football."