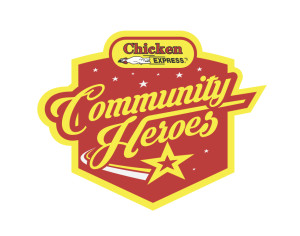 Chicken Express and Dave Campbell's Texas Football are partnering to honor the heroes in your community. Male and female student-athletes that lead by example on the field of play and in the classroom can be honored as Chicken Express Community Heroes and receive scholarship money to continue their education beyond high school. Athletes can be nominated at TexasFootball.com/ChickenExpress.
---

Lexi Lindamood
Farmersville High School
It is never too late to try new things, just ask Lexi Lindamood. The Farmersville High Sophomore spent 10 years in cheerleading before switching over full time to her favorite sport, Volleyball. She has tried out other sports like cross country and basketball, but volleyball really captured her heart.
"You can play it in all seasons and on all surfaces." Lindamood said. "On the court you have to learn how to trust and highlight the strengths of your teammates, keep energy when you're down, and accept and own the mistakes that you will make."
While not playing sports, Lindamood has taken up active roles in Student Council and Future Farmers of America, and will be inducted into the National Honors Society this year. She somehow also found ways to help coach a peewee cheer team and volunteered in the Special Olympics in Farmersville.
To her, the people of Farmersville are everything.
"I love my community and would help out in any way I can to make it even better than it already is," she said.
Although a town of less than 3500 could seem cramped at times, Lindamood feels right at home and does not want to leave her hometown.
"I do live in a small town and some people hate that, but I love it," she said. "I love living in a small town where you know everyone and you can be a part of everything, and so many people here are willing to come together and help each other out."
Lindamood plans on attending community college for two years then transferring up to Texas A&M University.
Weston Nolen
Hamilton High School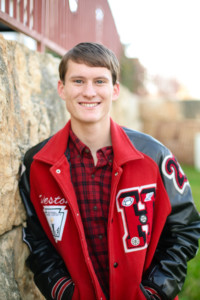 Basketball is a game dominated by athlete who like to use size and athleticism to knock down shots, but if you are Weston Nolen, then that's not how you play the game.
"Basketball is far and away my favorite sport. I've always loved basketball because it's a thinking man's game," the Hamilton High School Senior said. "Basketball allowed me to really use my creativity, wits, and athleticism to my advantage."
Those creativity and wits allowed to prosper under Hamilton coach Howard Cox. Nolen says that Cox's trust in him really made him enjoy the game of basketball more.
"While he and I rarely saw eye to eye on most things, he always put me into a leadership position and challenged me to become a better player, young man, and mentor," Nolen said. "He always had the confidence in me to call him off if I saw something different, or liked a different match up. I will forever be grateful to Coach Cox for having the faith and trust in me to always put the game in my hands."
Apart from just playing basketball, Nolen was the Quarterback on his football team, played centerfield on the baseball team and ran track. Nolen said that the learned about a lot more than just sports from playing.
"Sports taught me responsibility, importance of making wise decisions, and to be trustworthy," Nolen said. "It helped me understand that it's just like life; you will fail over and over again. However, it's not about the fall, but about how you respond to being knocked down, and how you get up."
Even though being a 4-sport athlete is tough, he has still managed to find time to deliver Christmas to nursing homes, participate in an annual toy drive called Hoopsters Helping Kids and participated in many community oriented activities as an active member of the National Honor Society.
"My community really exemplifies the saying 'What a hometown should be,'" He said. "That is why I would like to eventually move back to raise my future family."
In the fall, Nolen plans on attending Angelo State University to study Kinesiology. He plans on returning to Hamilton after completing school and becoming a basketball coach.
This article is available to our Digital Subscribers.
Click "Subscribe Now" to see a list of subscription offers.
Already a Subscriber? Sign In to access this content.