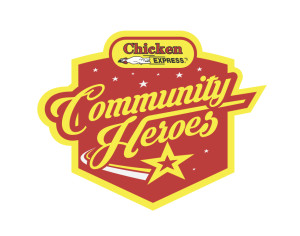 Chicken Express and Dave Campbell's Texas Football are partnering to honor the heroes in your community. Male and female student-athletes that lead by example on the field of play and in the classroom can be honored as Chicken Express Community Heroes and receive scholarship money to continue their education beyond high school. Athletes can be nominated at TexasFootball.com/ChickenExpress.
---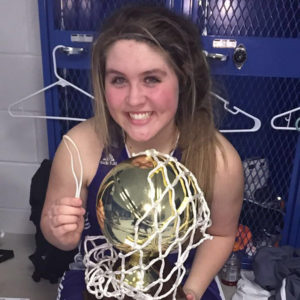 Hadley Miller
Irion County High School
Before Hadley Miller could even spell sports, she knew that she knew that she loved being an athlete.
It started with T- ball when she was five and she has not looked back since.
"Ever since my kindergarten year," Miller said. "My parents never had to ask me if I wanted to play any sports I would tell them I wanted to be in them all."
Although she is not playing every single sport at her school, Miller, now a junior throws discus and shot for the track team and plays on the basketball team at Irion County High School.
ICHS is located in Mertzon, a small town of less than a thousand about 20 miles outside of San Angelo. Because the community is small Miller said, it's easy for her to find her footing.
"Growing up with so much support from my community only makes me feel very blessed to have a whole community backing me." She said. "I wouldn't feel as confident in myself as I do today if it wasn't for my supportive community"
She also gives back to her community by assisting the elderly in nursing homes and tutoring elementary school children.
Despite being a multi-sport athlete, Miller has found time to be in her school's FCA, be Secretary of FFA and is currently the salutatorian of her class. She says that sports has helped her to learn how to be a better leader.
"It's crazy how quickly your characteristics are shown through sports, my leadership skills have shaped me into a leader on and off that basketball court or that throwing ring." She said. "Being a part of a team taught me to be selfless and encouraging, also to have sportsmanship and fight for the others on your team, not just yourself."
When she graduates high school, she wants to play basketball at West Texas A&M University or Tarleton State. While playing, she plans on studying to become a large animal veterinarian. Something she already has experience with. She, along with her family are raising a herd of heifers, which has also helped shaped miller.
"Having animals has taught me so much responsibility," she said. "I love the experience, especially since my career will be based on the behavior of animals and the conditions of large animals, such as cattle and Equine."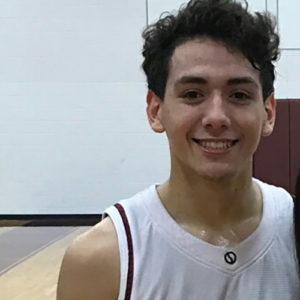 Jayden Villa
Sinton High School
For most defensive backs on their first team all-district list their senior year, playing college football is all that is on the mind come August.
However, if you are Jayden Villa, you have something else on your mind. After he graduates from Sinton High School 17
th
in his class, Villa will be leaving for boot camp and he will be joining the Navy reserves.
He said that after he finishes his time in the military, he plans on attending Texas A&M -orpus Christi to get his degree in Criminal Justice so that he may become an FBI agent. Villa said that his time playing football and running track have helped him learn just what it takes to survive in the military.
"Sports have helped me shape into the person I am today by showing me that through adversity you can't just collapse but to dig deep and persevere." He said. "My coaches have always told us that there is no door we can't kick down in life when we face adversity."
Service has never been an issue for Villa. He participates in a local program called "Little Dribblers" where he mentors young kids and teaches them about sports and life. To him, it's a simple way to give back to a community that has given him so much.
"My community means a great deal to me because they have always supported us, the student athletes, whenever they were able to, "Villa said. "Giving back to them is just a small way I can repay them for the support they showed us throughout all the sports."
Much like the children that he mentors in the "Little Dribblers" program, Villa began playing sports at an early age. It began with his father and his brother playing catch in their backyard.
"Sports have been a part of my life for as long as I can remember." Villa said. "It was always my Dad that grooved me into an athlete. He enjoyed the sports so I figured I would try it out and I never looked back."
This article is available to our Digital Subscribers.
Click "Subscribe Now" to see a list of subscription offers.
Already a Subscriber? Sign In to access this content.