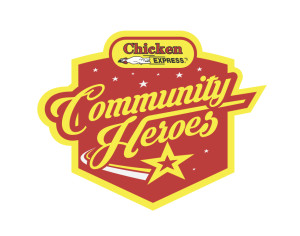 Chicken Express and Dave Campbell's Texas Football are partnering to honor the heroes in your community. Male and female student-athletes that lead by example on the field of play and in the classroom can be honored as Chicken Express Community Heroes and receive scholarship money to continue their education beyond high school. Athletes can be nominated at TexasFootball.com/ChickenExpress.
---
Mackenzie Wells
Clifton High School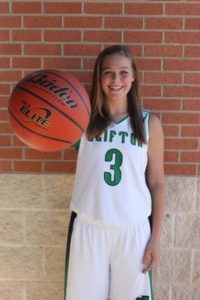 As a senior basketball player at Clifton High School, Mackenzie Wells has achieved accomplishments on and off the court. She has participated in cross-country as well, but her passion undoubtedly resides in the game of basketball.
"Basketball is my favorite sport I've ever played, when I get on the court I forget about everything else and just play," she stated.
It is something that has always been a part of her life, with both of her parents being coaches and her older brother constantly being involved with sports. She describes it as a "family thing" with her younger brother now playing basketball as well. Basketball has been one of the things that has helped her grow into the person she is today, and has taught her how to be a strong leader.
It's no question her love for the game has aided in her success on the court, but that could easily be matched by her love for her community. Mackenzie is the secretary for a club on campus called "Interact", which is a volunteer service that helps the people within her community. Members of Interact participate in activities such as sick drives and feeding the homeless at the local shelter.
She also took it upon herself to start
a Go Fund Me page
 to raise money to build a mobile shower unit for the homeless. The unit would provide a space for two showers, a washer and drier, and also the opportunity to receive new clothes and a connection to apply for jobs.
There is no doubt Mackenzie has left and will continue to leave an impact on the Clifton community. With her passion for basketball and love for helping others, she sets an incredible example for everyone around her.
"My community is everything to me, I absolutely love helping people in need," she stated. "Your community helps raise you and living in three different places really shows me how smaller communities, like the one I live in now, really impact your life. "
After graduation she plans on attending McLennan Community College for prerequisites then transferring to Texas A&M to attend veterinary school.
Spencer Scott
Irion County High School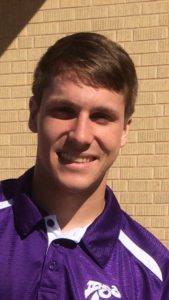 As a three-sport junior at Irion County High School, Spencer Scott has made many contributions to his school and community. Just this past year, he was named 1st Team All West Texas wide receiver and 2nd Team All District cornerback in football, and Area Qualifier in the 200 meter dash and High Point Ozona relays in track. He competes in basketball as well, but his true passion is running track.
"Track has been my favorite thing to do since the seventh grade," Scott stated. "For all of my life I've loved to run and dreamed of one day being an Olympian."
Sports have always been a part of Spencer's life. His Nana was a huge track fan and one of her favorite past-times was watching his father compete in track and other sports. She unfortunately passed away from cancer when Spencer was just two years old, but has undoubtedly become the biggest influence on Spencer's athletic career.
"This thought, of her loving to watch him do things athletically, was the biggest influence on my decision to become an athlete," he said. "Feeling like she's watching me succeed is what helps push me through the hard practices and events when I feel like I can't go on anymore. She is truly my biggest supporter. "
Although he has several athletic accomplishments, Spencer has succeeded tremendously in academics. This year alone he has been named District CX Debate Champion, State Qualifier – CX Debate, 1st Place in District History Fair, Regional and State History Fair Qualifier. He is also vice president of his junior class, co-president of his local FCA chapter, and participates in several other UIL Academic categories.
There's no questioning Spencer's passion for sports, academics, and family. They have all helped shaped the outstanding leader he is today, which has sparked a great passion for helping his community. He assists with junior high athletes, community clean up projects (Y.A.S.S.), and his heavily involved with Boy Scouts (currently working toward his Eagle Scout) and BETA club.
"My community has housed me and shaped me into the person I am today and I feel like its time I gave back to those that gave so much to me," Spencer stated.
After graduation in 2018, Spencer plans to attend Texas A&M University, but is keeping his options open. His goal is to become an orthopedic surgeon, focusing on rehabilitation for student athletes.
This article is available to our Digital Subscribers.
Click "Subscribe Now" to see a list of subscription offers.
Already a Subscriber? Sign In to access this content.