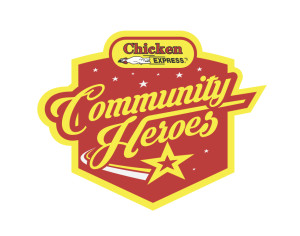 Chicken Express and Dave Campbell's Texas Football are partnering to honor the heroes in your community. Male and female student-athletes that lead by example on the field of play and in the classroom can be honored as Chicken Express Community Heroes and receive scholarship money to continue their education beyond high school. Athletes can be nominated at TexasFootball.com/ChickenExpress.
---
Nick Gerber
Levelland High School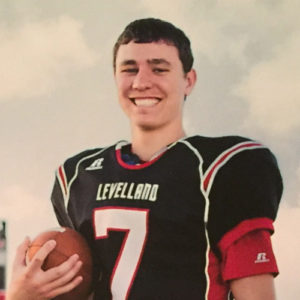 As a four-sport star, senior Nick Gerber is constantly in the spotlight in the small west Texas community of Levelland. Gerber was a 1st team all-district selection in both football and basketball last season, was a member of the 4A Region 1 All-Region basketball team and was the football Offensive MVP in District 1-4A. The accolades on the field are impressive, and Gerber has been lights out on the football field this fall while throwing for 3374 yards and 47 touchdowns through just eight games.
However, Gerber's impact on the Levelland community extends far past his accolades on the field. He has received awards from the school for both English and Physics, has a 97.2 GPA and is a member of the Fellowship of Christian Athletes, National Honor Society and Life Teen at church. With NHS, Gerber helps out with Field Day for special needs students every year.
"That is a great experience," Gerber said. "You learn that it's more than just sports – being able to help kids and play with them, it's a humbling experience."
Gerber credited the community of Levelland for being very tight-knit, and said the support he and the rest of the athletes receive is second to none.
"It's awesome," Gerber said. "It's a good community here that really backs us, and I'm really proud to be a part of it."
Gerber has not decided on a college for next year and is waiting out the football recruiting process, but plans to major in Sports Management.
Brooke Schreiber
Windthorst High School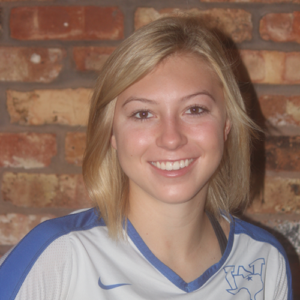 Senior Brooke Schreiber is another four-sport standout athlete, and competes in volleyball, basketball, softball and track for Windthorst high school. Despite receiving accolades across the board – including 1st team all-district awards in volleyball, basketball and softball, All-State honorable mention volleyball, and Defensive MVP in basketball – the team oriented senior pointed towards volleyball as her favorite sport.
"I like that it is such a team effort," Schreiber said. "You have to rely on each other to be successful."
That team first mindset has paid off across the board for Schreiber, as she has been key in several deep playoff runs for the Trojans. Last season, the softball reached the state championship, the basketball team was a state semi-finalist and the volleyball team was the state runner up.
Off the field, Schreiber is the president of the National Honor Society, the senior class vice president, and a member of the youth leadership team at her church. Schreiber is a part of a group called "Bravo", and volunteers her time at various events including the Mircale League, YMCA food drives and PALS.
"I like giving my time helping other people," Schreiber said. "Just helping others and seeing other people succeed is very rewarding."
Schreiber wants to go into nursing after graduating from Windthorst, and while she is looking at Midwestern State University, she has not decided on a college at this time.
This article is available to our Digital Subscribers.
Click "Subscribe Now" to see a list of subscription offers.
Already a Subscriber? Sign In to access this content.