Insurance for State Qualifying Tournaments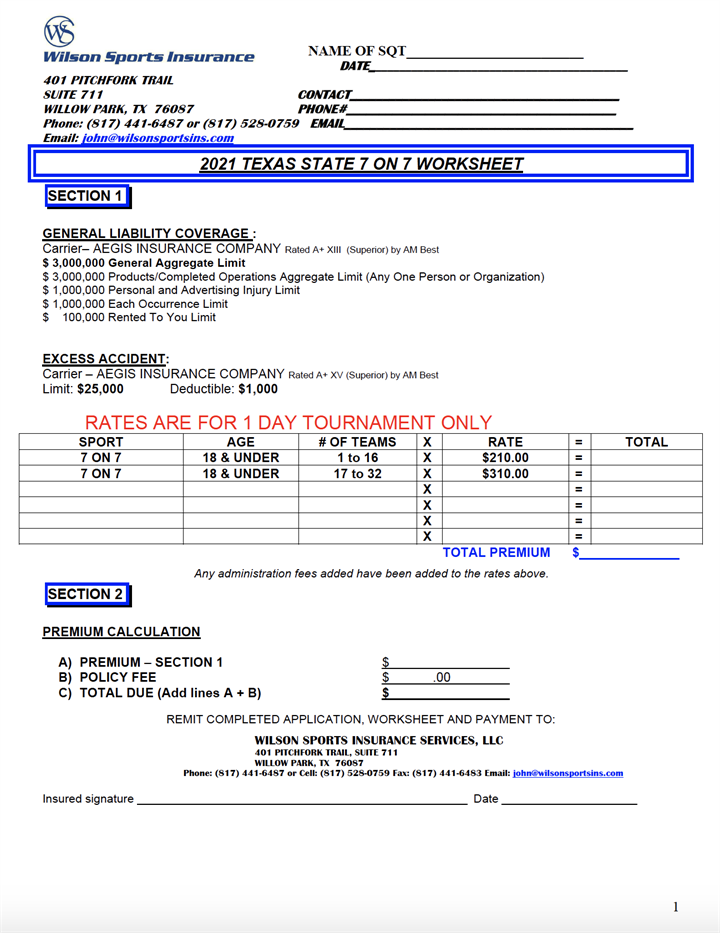 CLICK TO DOWNLOAD THE INSURANCE WORKSHEET
All SQT Host sites must have insurance for their SQT. The Board has contracted with Wilson Sports Insurance to cover each SQT.
SQT Tournament Directors will need to complete the Worksheet and send in the Premium at least 5 days prior to their SQT.

Click here to print the Insurance Form. After filling it out, send to John Wilson by email at john@wilsonsportsins.com or fax it to (817) 441-6483.

The cost is $210 for an SQT of 16 teams or less. For a tournament larger than 16 teams, the cost is $310.

An SQT Host must show proof of insurance to their respective Board Member responsible for their SQT.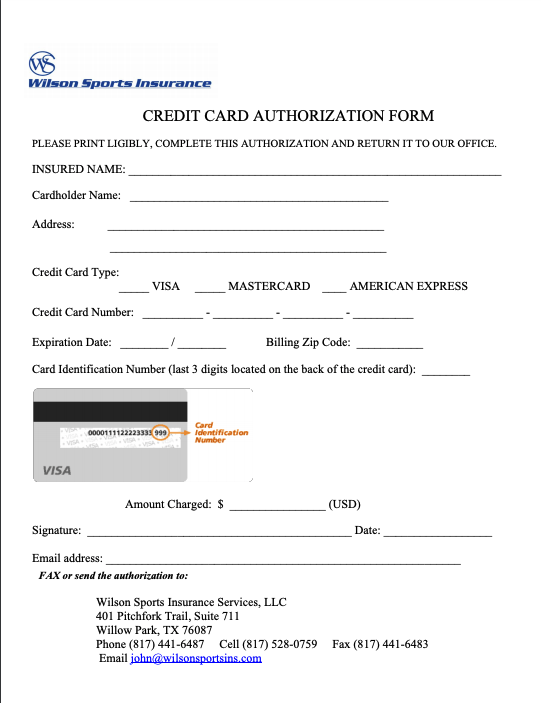 CLICK TO DOWNLOAD CREDIT CARD AUTHORIZATION FORM

Wilson Sports Insurance
John Wilson
Phone: (817) 441-6487
Fax: (817) 441-6483
john@wilsonsportsins.com