Insurance for State Qualifying Tournaments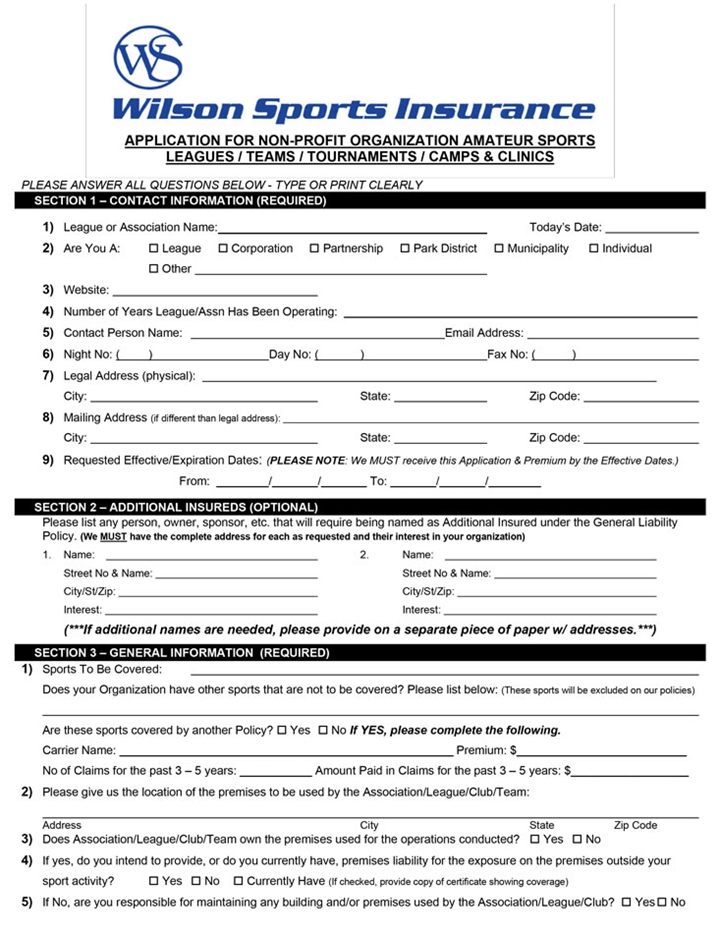 ___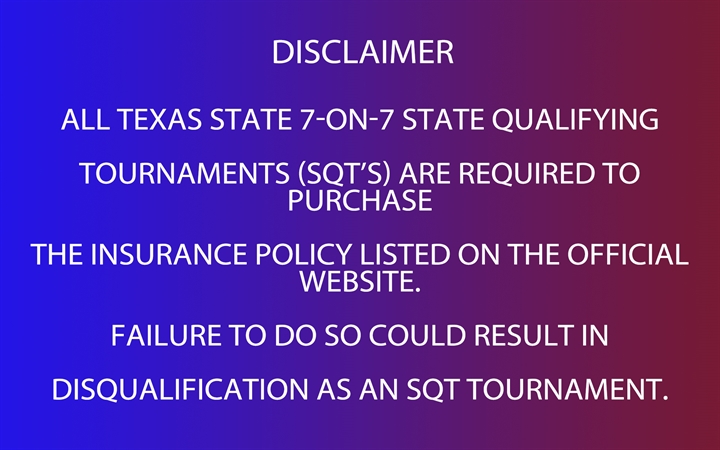 ___
SQT Tournament Directors will need to complete the Worksheet and send in the Premium at least 5 days prior to their SQT.

Click here to print the Insurance Form. After filling it out, send to John Wilson by email at john@wilsonsportsins.com or fax it to (817) 441-6483.

The cost is $210 for an SQT of 16 teams or less. For a tournament larger than 16 teams, the cost is $310.

An SQT Host must show proof of insurance to their respective Board Member responsible for their SQT.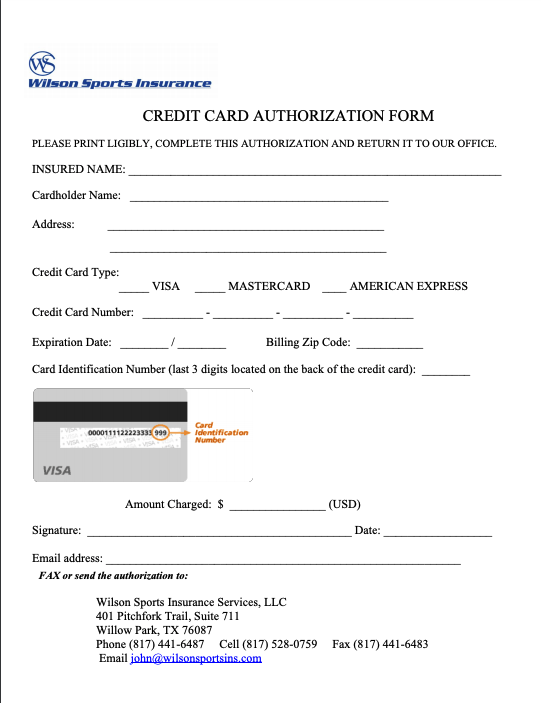 CLICK TO DOWNLOAD CREDIT CARD AUTHORIZATION FORM

Wilson Sports Insurance
John Wilson
Phone: (817) 441-6487
Fax: (817) 441-6483
john@wilsonsportsins.com