Alamo Bowl + Holiday Bowl preview
Alamo Bowl + Holiday Bowl preview
2013-12-30 12:00:00
Texas and Tech kick off bowl season in the Lone Star State.
The bowl season -- at least from a Texas perspective -- kicks off on Monday with two of the state's programs going up as big underdogs against two ranked Pac-12 teams.
While Texas will have a pseudo home game against one-time BCS favorite Oregon, Texas Tech is in major need of a rebound against Arizona State, the runner-ups in the Pac-12 Conference. Below, Jake Shaw previews -- and tries to predict best he can -- both of Monday's bowl games involving Texas programs.
---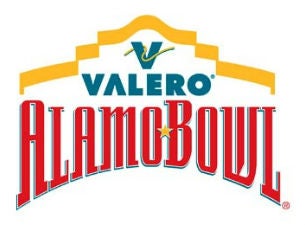 2013 VALERO ALAMO BOWL
No. 10 Oregon (10-2/7-2 Pac-12) vs. Texas (8-4/7-2 Big 12)
5:45 p.m. Monday, ESPN
The Alamodome in San Antonio, Texas
Mack Brown, who you might've heard will coach his final game as the University of Texas head coach, has won 67 percent of the games he's been the head coach. At Texas, that percentage is 77.1 percent. A loss to Oregon would drop that to 76.6 percent; a win against Oregon would only raise it to 77.2 percent.
But you've got to think this game matters so much more to Brown than those tiny fractions. Brown is leaving, but another not-so-well-kept secret was that he wanted to give it at least one more go in 2014, perhaps even another year or two after that. He won't get that chance, so his career culminates in an unusual position, at least in regard to the majority of his career: Underdog in a bowl game.
Oregon was supposed to be, at worst, Rose Bowl bound. The Ducks ranked third in the initial BCS rankings, moving up to second the following week. Simply winning out would most likely guarantee a national championship appearance. But as every season proves, simply winning out is pretty rare.
Oregon lost to Stanford on the first Thursday in November, a second straight late-season loss to the Cardinal that would dash the Ducks' title hopes. Only this year, Oregon never truly rebounded, losing badly 16 days later at Arizona, 42-16, then needing a last-minute drive to beat rival Oregon State, 36-35, in the season finale.
For Oregon, the 2013 season can only be considered a disappointment. Suffice it to say, Oregon players will have to motivate themselves to get motivated for this game. That's one reason I don't think the Ducks run away with this like the line score would suggest. Another -- San Antonio might as well be considered South Austin on Monday night. Texas was one of the few teams to sell out its entire allotment of tickets. Oregon will travel well, but the stands will be decidedly burnt orange.
But it's not just intangibles that will keep Texas in the game. The maligned Texas defense closed the season pretty strongly -- or at least much better than it started the year. Big 12 opponents only averaged 137 rushing yards per game against Texas after the non-conference foes put up 308.67. Texas was also among the best teams in the nation at creating big defensive plays, primarily when it comes to pressuring the quarterback.
What Texas must overcome is the obvious difference in quarterback play. Oregon's Marcus Mariota is a future NFL first-round pick. Casey McCoy should've been a career backup, but injuries and transfers left him in charge of the Texas offense for the majority of this season.
Like Brown, this will be McCoy's final game with the Longhorns, and no matter what happens, his reputation seems set: A guy capable of playing well above his talent level, but also someone prone to mistakes when pressured. Seeing that Oregon is a middle-of-the-pack team in terms of pressing the quarterback, I actually have some faith that McCoy will finish strong. He should have time to throw, and coupled with the power Texas running game, UT should move the ball relatively well.
Will it be enough to score a huge upset? I don't think so. But this game also won't be the blowout many predicted when the matchup was first announced.
Spotlight matchup: Texas LBs vs. Oregon running game. While every starting defensive lineman or member of the secondary has started at least 12 games in their Texas careers, not a single UT linebacker has started at least 10. The unit is young because of injuries to starters Steve Edmond and Jordan Hicks. That will put a lot of the pressure on sophomores Peter Jinkins and Dalton Santos, as well as junior Kendall Thompson, against an Oregon rushing attacked that will play at a a very high tempo.
Key Stat: 148, the number of third downs the Oregon offense has faced this year, the sixth-fewest in the nation. Oregon has converted 65 of its 148 total third downs, a 43.92 conversion rate that ranks the Ducks 42nd in the country. Oregon faced so few third downs partly because it averaged 6.05 yards per carry on first downs and 7.04 yards per carry on second downs.
Noteworthy statistical difference: 32, the difference in big defensive plays by the two defenses, at least in terms of sacks and tackles for loss. Texas leads Oregon in both sacks (37 to 26) and TFLs (84 to 63), giving Texas an average of 2.7 more big plays on defense per game than Oregon. Texas DE Jackson Jeffcoat's 18 TFLs are just one fewer than the top two players from Oregon combined.
The mob says: Oregon by 14
So says I: Oregon 37, Texas 26
---
2013 NATIONAL UNIVERSITY HOLIDAY BOWL
No. 14 Arizona State (10-3/8-1 Pac-12) vs. Texas Tech (7-5/4-5 Big 12)
9:15 p.m. Monday, ESPN
Qualcomm Stadium in San Diego, California
Time is said to heal all wounds, something the Red Raiders hope to prove true.
The wounds in the case of Texas Tech are the five straight losses to close the season. Not coincidentally, all five losses came against FBS teams that finished the season with a winning record. Texas Tech was 7-0 to start the season, all wins against FBS teams with losing records (as well as a win against an FCS program).
But when Texas Tech faces the Sun Devils Monday night, 32 days will have passed since the last outing, the 41-16 loss to Texas on Thanksgiving night.
Texas Tech will look much different, and it should offer a sign of things to come for the offense. Michael Brewer, who was supposed to be QB1 all along, will get his chance to start 12 games later than anticipated. The redshirt sophomore attempted just 10 passes on the season (all in the last 10 games). He completed seven of them, all during the final drive against Texas.
An injury before fall camp had kept him on the bench prior to the Baylor and Texas games, but this will be his team in the bowl game, a decision that partly influenced freshman QB Baker Mayfield to leave the team and seek a transfer. Mayfield had showed a lot of promise (winning the conference's Offensive Freshman of the Year), as had fellow fellow freshman Davis Webb.
Brewer probably needs a career game for Texas Tech to avoid losing its sixth straight game to close the season. On paper, this is one of the bigger bowl mismatches.
Arizona State has the far better defense. Its offense is also extremely balanced, and extremely is not used lightly. The Sun Devils are just one of eight programs that averaged at least 180 rushing yards and 275 passing yards per game this season.
And if you really want to delve into advanced statistics, according to FootballOutsiders.com, Arizona State's offense is the 10th most likely bowl team to, in layman's terms, have a big day agains the defense it's facing. So of all the many incredible offenses playing in bowl games, the matchup against Texas Tech's defense favors Arizona State's offense more than all but nine of the 70 bowl teams.
Hence the need for that big game from Brewer. Texas Tech's best hope is to win a high-scoring game, because the odds don't look great at consistently stopping ASU.
Spotlight matchup: Texas Tech DL against Arizona State OL. Texas Tech's defense is adequate defending the pass, but the Red Raiders really struggle slowing the running game. That's often the consequence of losing the battles at the line of scrimmage. Texas Tech should be happy if it's just a stalemate against the ASU offensive line. It would impact the ASU running game, which might come in shorthanded anyway. Leading rusher Marion Grice missed the final two games and said in bowl practices that he won't play unless he's 100 percent healthy.
Key Stat: 19, the difference in defensive rankings for Arizona State in total defense and opponent-adjusted defensive efficiency. Arizona State ranks a solid 30th in the nation in total defense, allowing 363.8 yards per game. But when the strength of ASU's opponents' offenses are considered, Arizona State is the 11th-ranked FBS team. Texas Tech, meanwhile, ranks 85th in total defense and 81st in opponent-adjusted defensive efficiency.
Noteworthy statistical difference: Just consider the entire rushing games -- both offensively and defensively -- the major difference between these teams. Texas Tech is poor at running it (averaging 3.72 yards per carry), while ASU is very solid (4.28 yards per carry). Defensively, Texas Tech is just as bad at stopping it (opponents averaged 4.43 yards per carry), while ASU is pretty good at that, too, holding opponents to less than 4 yards per attempt.
The mob says: Arizona State by 14
So says I: Arizona State 45, Texas Tech 27
---
Charting My Predictions:
Final regular season weekend straight up: 2-1
Final regular season weekend against the spread: 1-2
Season straight up: 85-31
Season against the spread: 55-59-2
All times CST; all rankings from the Current BCS Top 25; odds courtesy of these guys.
---
Jake Shaw is a special contributor to TexasFootball.com. Contact him by email whether you loved, hated, were excited by or depressed by this column.